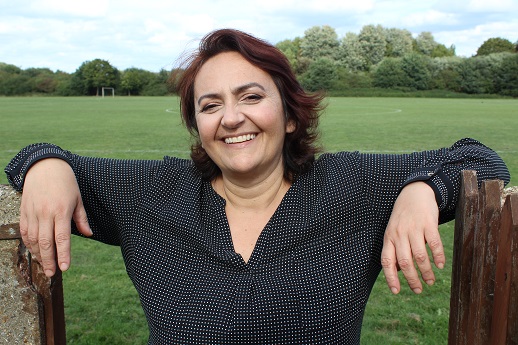 Interview with Tiziana di Costanzo, co-founder of Horizon Insects
How did you get involved with the edible insect world?
All the way back in 1995, an old lady approached our taxi in Bangkok and offered us a little plastic bag full of beautiful emerald-green beetles. When she saw the puzzled expression on our faces, she signalled to us that she was selling us a snack. To this day, we don't know what species they were exactly… or even if they were edible! However, that weekend, we decided to pay a visit to an insect farm. This first encounter sparked what would become a lifelong interest in the practice of insect eating, and years later, we developed our own project into a family business.
Tell us about the Horizon Insects project
We had thought about doing something sizeable to contribute to the preservation of the natural environment for a long time. A video of Severn Suzuki, a very young environmentalist, addressing the United Nations Earth Summit in 1992, had really struck a chord with us. She was appealing to world leaders to make the world a better place for present and future generations. In 2013, the FAO report on Edible insects – Future Food and Prospect – came out, coinciding with a Youth Award program our son was taking part in. This required him to learn a new skill; edible insect farming was his choice. Very rapidly, the quantity of insects grew and grew, filling our utility room until I eventually decided to take on the project. This is when Horizon Insects was conceived, both as an environmental project and as a business. Our mission is to raise awareness of the benefits of introducing insects as a dietary staple – not only to our health, but to our planet, too. Our dream is that more and more people will not only start to appreciate how tasty insects can be, but perhaps might start breeding their own.
What products are you marketing?
As an urban farm, we sell our insects (mealworms, superworms and a few crickets) locally and fresh from the farm. There is no need to freeze-dry or elaborately package our produce. Insects undergo microbiological analysis, and are starved for a minimum of 24hrs to ensure they reach the customer on an empty gut and are ready to be cooked. By selling the insects fresh, we are reducing the carbon footprint of our production to negligible levels.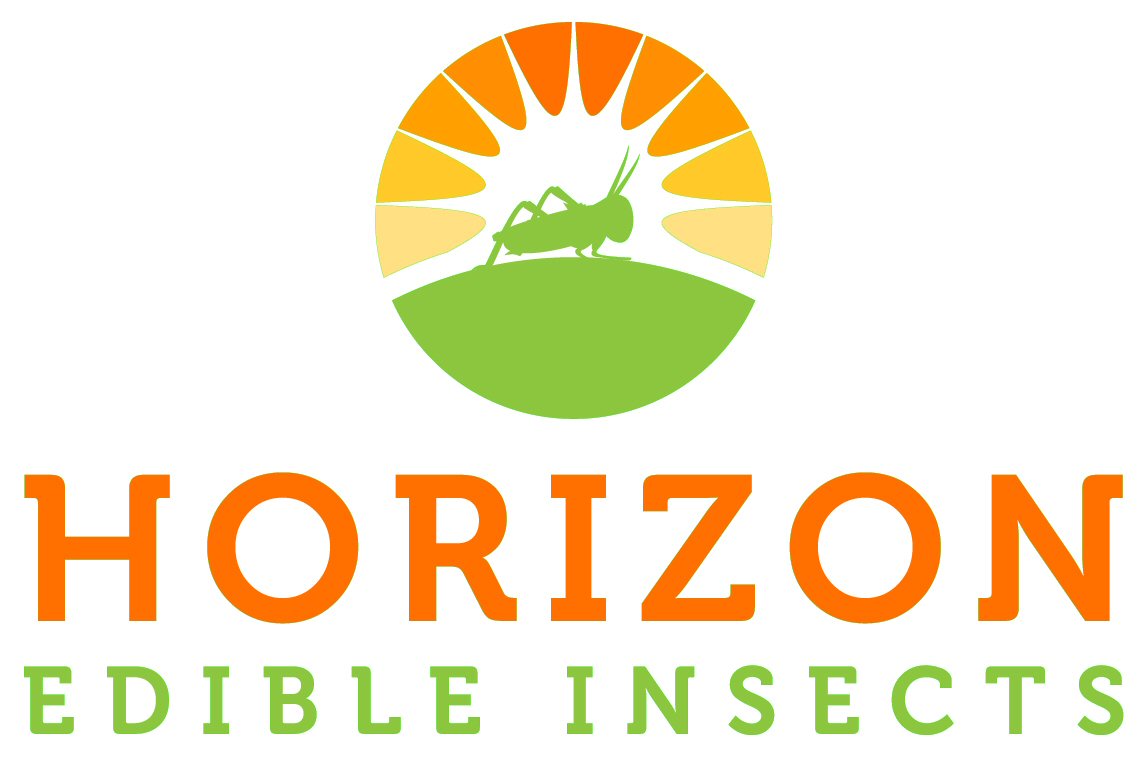 What's the identikit of your typical customer?
As an urban farm, we get the privilege of chatting to all our customers. Our main clients are 25-35 year olds with a lot of travel experience under their belts; the majority has eaten insects before. Next, are high-end venues catering for private events, where the client has specifically asked for insects on the menu (we still see a reluctance from chefs to have insects featured in their menus).   Finally, we have the health conscious mums, and various baking start-ups. We also receive regular enquiries about the benefits of insects eating on the gut microbiota, but not related sales as yet!
Is turning to alternative foods a need or just the trend of the moment?
If a family of 4 switched just once a week to an insect protein meal it is estimated that 650000 litres of water a year would be saved. Cattle and other livestock farming uses 30% percent of the earth's entire land surface for pasture and another 33% to produce food for the animals, using significant amounts of precious water in the process. This will only be able to continue for so long. Alternative foods take the pressure off the natural resources being wasted and burned through by the massive meat industries, and the crops that power them. While the adherents of traditional culinary practices may see insect eating as merely a trend, we want to make it known that it is a viable dietary solution, as it has been in other parts of the world for millennia.
What's your opinion about the future of entomophagy in the West?
There is no doubt that demand will grow. We are seeing global companies investing in large-scale farms, and also looking into developing technologies to accelerate and maximise production; sadly this fixation with maximising profit has already taken hold. The buzz word "sustainability" is constantly thrown about, but we ask ourselves: "Really?". In my lifetime, I have seen how easy it is for the greedy to exploit Mother Nature. As a child, I witnessed illegal fishing using bombs. I lived through many food and environmental scandals, from methanol in the wine, cows being fed flesh and bone of other cattle, hormones making their way into the milk we give our children.  If we want to do something really revolutionary, we need to rebut the globalization of insect farming; there is no need for it. After all, if we can feed a family of 4 with a few trays of larvae in a cupboard, so can you!