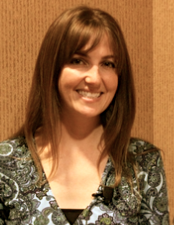 Interview with Valerie Sull, cofounder of Mighti
Tell us about the project Mighti
MIGHTi –which stands for the Mission to Improve Global Health Through Insects- is a collaborative research project housed at the University of Wisconsin-Madison, USA. We use robust, interdisciplinary research to investigate the social, environmental, and health implications of insect agriculture and entomophagy. We currently work in the United States, Zambia, and South Africa.
How did you get involved in the edible insects world?
I have a background in public health nutrition.  When I returned to school for my PhD, I was very interested in the intersection between agriculture, the environment, and human health. Sitting at a coffee shop in Madison, Wisconsin, I had a long discussion with my colleague Rachel Bergmans about edible insects, shortly after the 2013 UN FAO report about the same subject was released.  Edible insects fascinated me then (and now!) because they are underutilized and the practice of eating them is also understudied. We know they offer environmental benefits compared to conventional livestock, but what are the realities of insect consumption or farming on the ground? I remember writing down pages and pages of ideas, questions, and notes after that initial conversation with Rachel. I was so excited about learning more… and I still am. Rachel and I went on to form MIGHTi and work together to find funding for this important work.
You investigate how edible insects could be a means to contribute to fight undernutrition. What are your conclusions about the issue?
Edible insects are generally an excellent source of nutrition. They are high in protein, polyunsaturated fatty acids, vitamins, minerals, and even fiber. Insects are also frequently collected from the wild, making them a free, nutrient-dense food source that can supplement diets that are carbohydrate-rich, but low in protein and other nutrients. Plenty of research suggests that insect consumption and insect agriculture could contribute to improved nutrition, but we need to better understand the practicalities of implementing entomophagy focused projects on the ground. How can we make them successful? How can they be designed to benefit the most vulnerable groups?  Additionally, there may be benefits to edible insect consumption beyond their nutritional value. In our most recent study, we found that eating 25 g/day of edible crickets was associated with an increase in the abundance of healthy gut bacteria. The gut microbiota plays a critical role in human health overall, so benefits of entomophagy via the microbiome could be substantial.

Can you describe a typical day when you're working on the project in Zambia?
Sure! We were trying to understand people's lived experiences with and perceptions of edible insects in rural areas of Zambia. Thus, it was important for us to spend time with people who eat insects and talk to them extensively. We visited many villages and spoke to leaders, farmers, and experts who collect, sell, and eat a variety of insect species. We also observed people in action and conducted interviews. In the future, we hope to use this knowledge to establish insects farming projects in villages to benefit household nutrition and income.
Many say that these kind of programs demonstrate that eating insects is something related to poverty or to developing countries. What's your answer to this?
Insect consumption is quite nuanced. Statements like this one are narrow and general. Some edible insects are expensive and have a substantial market value  Others carry cultural importance. Others are associated with poverty. The key is to understand the context and recognize that perceptions of edible insects are complicated may be colored by personal preference, cultural or social beliefs, age, gender, or even religion.
Do you think that human entomophagy will be successful among the western popolations?
I do! Food culture is very set, but it is not unchangeable. As western consumers learn more about agriculture and its overlap with environmental sustainability, they are becoming more invested in understanding where their food comes from and how it is produced. Plus, more exposure to edible insects changes the narrative that insects are not food. I hope that western populations will begin to adopt edible insects more readily in the future. There examples of foods that were once considered taboo, but that are now widely accepted (think sushi!).
What are your plans fo the next two years?
I will be continuing the work of MIGHTi via a number of new research projects in the next 2 years as a post-doctoral research fellow in the Global Health Institute at UW-Madison.