Interview with Mushab Nursantio, co-founder of BiteBackInsect
Tell us shortly about BiteBackInsect and how you get involved in the edible insects world
Biteback was started in October 2015 as a student project for global competition "Thought For Food Challenge". The idea came from my interest in entomphagy after reading the FAO report on edible insect and having experienced eating sagosoworms and grasshoppers before.
Since when we decided to start the project we are trying to use insects to solve a big problem that we have in Indonesia: the huge haze phenomenon covering South East Asia caused by slash-and-burn practice to clear the land for palm oil plantation. So I asked my co-founder Ifdhol to tried to extract the fats from insect and refine it. After some research and investigation, we found not only insect oil has healthy fatty acids and better essential nutrients but also that it's more efficient than palm oil.
Your product is really original and it moves in an alternative direction in relation to the others on the market. Why are you focused on a substitute for palm oil?
Palm oil is the most traded vegetable oil in the world, it's used in half of all packaged items found in supermarket. The increasing demand for palm oil will drives more deforestation for palm plantations in countries like Indonesia. The main reason industries so obsessed with palm oil is because it has better yield than any other vegetable oil and use less resources like pesticide, fertilizer, and energy input. On the other hand, insect has 37 times more yield than palm oil, healthy fatty acids and offer more essential nutrient.
Where do you get your insects from?
We have our own small-scale farming facility in Indonesia.
Are you developing other insects-based products?
Yes. At the moment we have developed insect fats as refined cooking oil and margarine. We also transformed the press waste-cake into protein powder and fishmeal. We are planning to develop other products from these bio-materials.
What can you tell us about edible insects market&industry in Indonesia?
There are some parts of Indonesia where edible insects are already consumed, like grasshoppers in central Java and sagoworm in eastern part of the country. These insects are mostly wild gathered, although there are a lot of insect farms for cricket and mealworm, but the production is still at household scale and mainly used as animal feed.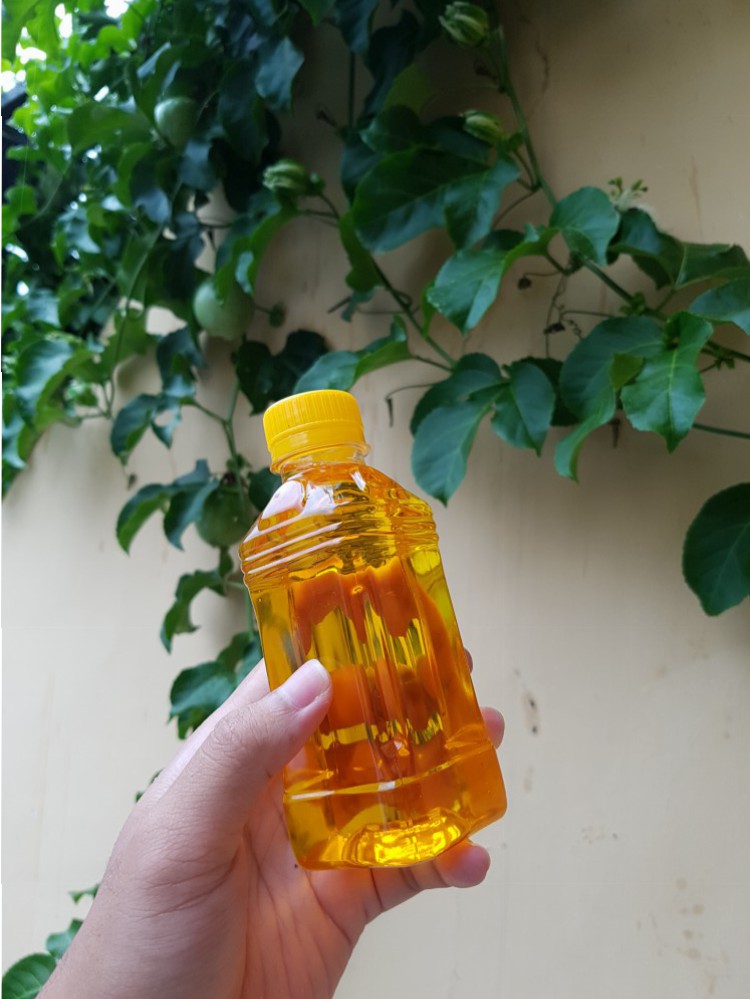 And what about consumers' acceptance?
Majority of people still don't consider insects as food, although historically we are connected with that practice. But in my opinion the initiative for entomophagy trend in western countries will help the people to change perception.
Do you need any particular authorization to breed/process/market edible insects in Indonesia?
There are no restrictions, until products meet the food safety standards.
What are your goals for the next 1-2 years?
Raise enough investment to scale our production and bring some insect oil and protein-based products to market. Also make some industries use insects oil as ingredient of their products.