Interview with Heidi de Bruin, CEO of Proti-Farm Holding NV
Tell us about Proti-Farm and your experience in the edible insects business
With the acquisition of Kreca Netherlands in 2014, Proti-Farm has been in business since 1978 and producing 10+ different species of insects. Proti-Farm is scaling up the lesser mealworm for the food and pharmaceutical industry to provide natural, healthy and sustainable ingredients. Proti-Farm has been producing insects for human consumption since 2008; the lesser mealworm, grasshoppers and crickets. Proti-Farm is the only one in the world who is HACCP certified for the lesser mealworm (food safety rules).
What are the products you're actually marketing?
We offer 10+ species of insects in Kreca Ento-Feed BV (for animal nutrition) and three types of insects for human consumption: lesser mealworms, grasshoppers and crickets. We deliver our products as a whole (alive, frozen, freeze-dried) or as powder. We also produce purified, high grade insect oil and chitin powder. Our products are marketed with our own brand label EntoPure.
What's your best-seller product?
The protein powder and edible oil of the lesser mealworm.
What's your main market?
We focus mainly on the food industry with our high-grade insect ingredients such as protein powders and edible oils. These product can serve as enhancements in food production or to develop completely new food products.
What's your investment in R&D per year?
We spend a lot of funds in our Proti-Farm R&D BV center, on an average 10%+ of our yearly turnover. This to continuously optimize our feed streams for the insects, breeding and rearing technologies, processes and technological methodologies.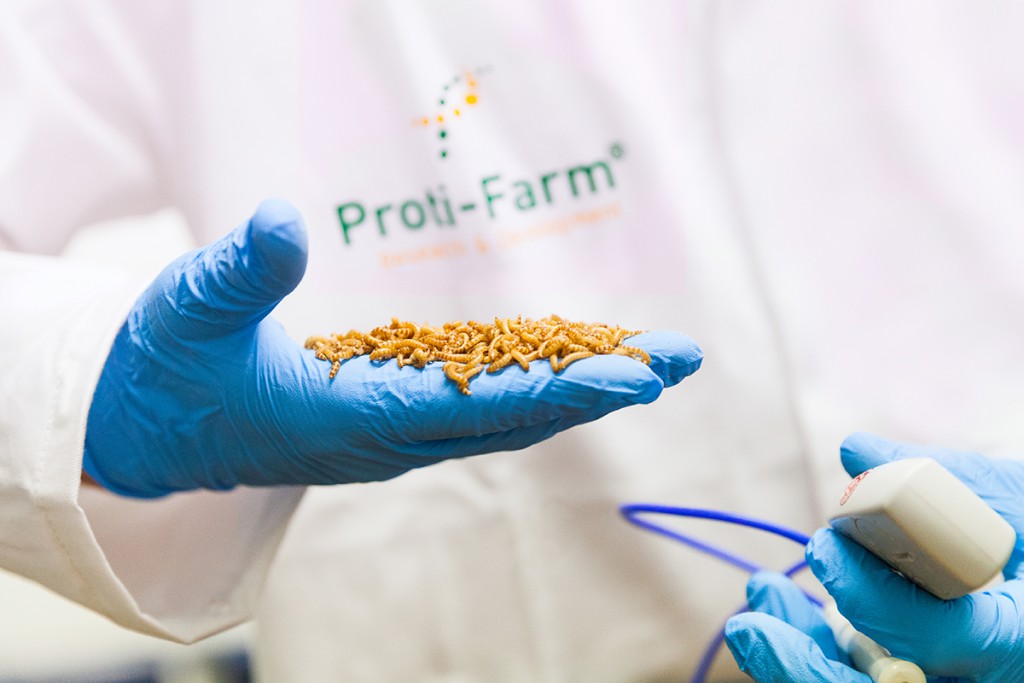 What's your production in tons per year?
With Proti-Farm we are currently scaling up our facilities and will produce thousands of tons of fresh lesser mealworm larvae.
Some say that the massive insects-rearing companies are running the risk to have the same problems (concentration, use of chemicals, etc.) the meat industry already has. What's your opinion about that?
Insects are used to live in concentrated environments, they love to live together. Within our 35+ years of production we never encountered any issues with our lesser mealworms, they are a very robust entity. Furthermore we never have used any antibiotics, hormones or chemicals in our facilities or any other additions which keeps guaranteeing healthy and natural end products.
Women have a "different approach" to business than men, do you think we need more women leading companies like Proti-Farm, involved in business that will have a direct impact on the next generations?
I believe that gender is irrelevant to one's position and success. My opinion is that both men and woman are capable of creating successful business and it is their personal engagement and passion (of course combined with a decent background in education and experience) which makes the difference.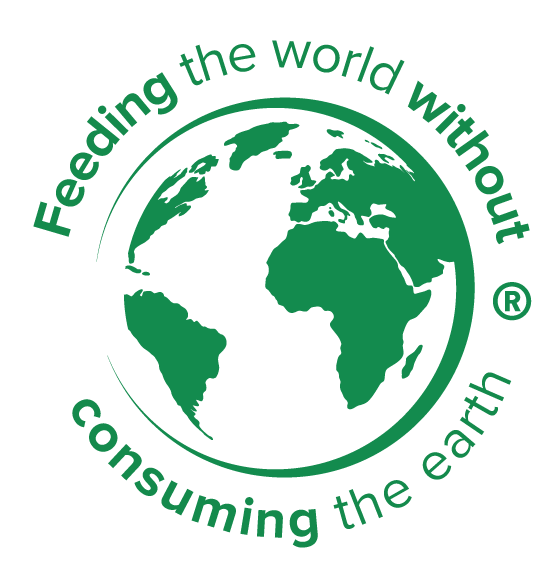 What's the future of human entomophagy in the western world?
It's a matter of (very short) time. I have visited now many conferences both as speaker and attendee and the minute the magic word "Insects" is mentioned it attracts a huge interest of everybody. Everybody wants to see and try them. Insects can be eaten as a whole (see what 5star restaurants are serving: mealworms, grasshoppers as a whole animal, high end and delicacy food) but also as ingredient (protein enriched, Proti-Farm inside) so in meals, pasta's and hybrid meat and even vegetable products as enhancer.
What I would like to say to all of you reading this: Take the first bite, the products are safe, healthy, natural and nutritious and after that first bite, you'll want more! Just do it! And I promise you all: together we will make the difference. Proti-Farm is feeding the world without consuming the world.