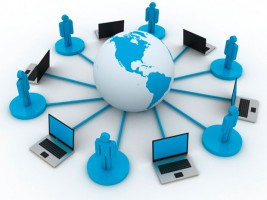 What is EntoCall all about?
The whole project started out of a frustration at not being able to attend the entomophagy conferences in Europe. At EntoCall we connect members of the edible insect community on a global scale. On the last five editions of the Entocall we always had participants attending from at least 3 continents.
An EntoCall lasts usually for one hour and is structured as following:
– speaker shares her/his thoughts on a predefined topic
– Q&A: questions on the topic directed to the speaker
– general discussion amongst the participants
Most often there many participants remain on the call to discuss other topics.. The team is supported by Harrold Stone, who composes the transcriptions of each call to be sent to the participants.
Who's behind the EntoCall project?
Christian Bärtsch, founder of Essento (Zurich, Switzerland), a start-up processing and marketing insect based products for retail and gastronomy.

Meghan Curry, founder of Bug Vivant (El Paso, TX, USA) who started the EntoCall project, the Edible Insect Rock Climbing project and is now developing the Open Source Mealworm Farming Curriculum that will soon be available from Little Herds.
We started to work on the concept over a year and a half ago but we have never actually met in person…this is a true virtual collaboration for sharing a common visions.
How is EntoCall financed?
We donate our time.
We accept a modest sponsorship for each EntoCall to cover the costs of maintaining the web domain and a GoToMeeting subscription.
For whom is EntoCall intended?
– stakeholders in the edible insects industry
– academics
– industry (start-ups and established players)
– outreach
– associated industry partners
What is the aim of EntoCall?
We believe that a cohesive industry has the best chance of getting bugs on the menu. Collaboration wins over competition.
In addition to showcasing a key speaker, we want to serve as a simple starting point for personal introductions and future collaborations.
Who already appeared on EntoCall?
EntoCall1: Pat Crowley of Chapul – April 29th, 2015
EntoCall2: Paul Vantomme of the FAO – June 24th, 2015
EntoCall3: Arnold Van Huis of University of Wageningen – September 1st, 2015
EntoCall4: Dr. Paul Rozin of UPenn – February 15th, 2016
EntoCall5: The Bug Chef April 20th, 2016
Next EntoCall will be July 19th and will host a follow up pannel discussion of the North American Edible Insect Coalition from the Detroit Eating Insects Conference.