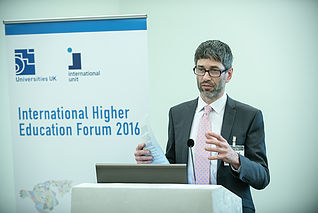 As part of my work leading the Woven Network for insects in food and feed in the UK and my own international consultancy, Unconventional Connections, I have been paying particular interest in China recently. This has included a trip out, visiting three cities with a group of investors from the UK and meeting investors and business-people in Beijing, Wuhan and Shenzhen as well as visiting the UK Embassy in Beijing. I have also attended a China Britain Business Council briefing on opportunities in the Food industry with China and some of the practical issues to consider in entering this market.
I am planning to go out again soon and to attend the Yangling High Tech Agricultural Fair in early November as part of a UK delegation. My aim is to take these observations further and explore and develop concrete collaboration opportunities.
In many respects I am at an early stage in developing my understanding of the topics I have focused on but I intend to build on these for the benefit of Woven members and my own consultancy's clients.
My interest has taken me in two directions:
Chinese consumers as potential market for food products containing insect material;
China as a partner for the development of insect farming technology as a converter of waste to valuable products.
Chinese consumers and food preferences
My observations and what I have learnt contain a number of seeming contradictions.
Food is very important for the chinese in terms of its role as part of social events such as the ever important business dinner, the pride in regional dishes such as hot-pot and in the strong preferences that chinese people have to eat chinese food even when overseas. Many will complain that European food is bland and not cooked properly.
Having said that, they are increasingly concerned about the food products available in China. The alarm caused by the baby milk powder that contained dangerous chemicals is still in their minds and they have trouble trusting chinese firms. There have also been concerns over farming methods, although this seems to be less of an issue amongst consumers. The Government's concern to feed its population has resulted in growing levels of intensification of farming and a friend told me of who Mongolian tribesman who refuse to eat meat of herds grazed on fields set aside for Beijing market due to extensive application of chemicals to stimulate growth. I have not seen signs that Beijingers are also concerned.
If they can purchase an alternative product that they know has been manufactured in the West that will be preferred.
In particular, the much reported growing middle class in China with considerable disposable income are increasingly concerned about health, distrusting locally produced products and highly valuing western brands and products which they trust see as aspirational. Some use specialist importers that exclusively deal with Western branded products. chinese magazines and newspapers talk a lot about healthy food, new taste for pure juices, smoothies, etc. I have heard that they will check a product's labelling to ensure it is genuine – through checking the relevant Western supermarket website to confirm it is identical.
There is a new desire to have fresh produce including fruit juice, etc., as this minimizes the risk of adulteration and emphasizes the health-giving benefits of the produce. There is also a growing market for manufactured food products that emphasize their health benefits.
With the uncertainty and challenges of the new Novel Food Regulations, exporting to China while this is sorted could seem like an attractive option to support continued business.
For a Western food product company to enter the chinese market, with products that are not associated with trusted brands present a set of challenges:
They will struggle if they don't recognize;
Need to start with students and get them to act as advocates using social media;
While healthy insect eating is associated with poverty in China although some luxury restaurants do serve dishes with insects;
Rules change for import of goods, especially food, and complex to navigate. Need to have a good Chinese partner for this. I have found some UK firms have experience and can help;
Could adapt your products for chinese palates but then would that undermine the advantage of a Western brand and quality association. Better to export pure products?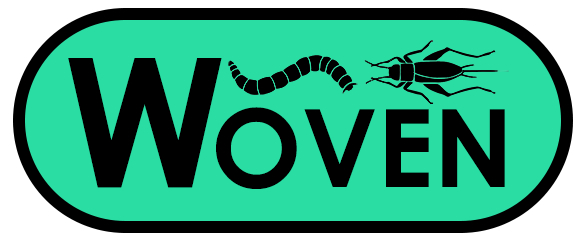 Collaboration on insect farming
China has big challenges to feed its population and is taking radical steps – eg. Announce target to reduce meat consumption which will be incredibly hard to implement as they have not followed it with any real funding for an implementation plan. But shows recognition of the challenge.
What I have been looking into that is more promising, however is the extent of Chinese insect farming. I have been paying increasing attention to this in the light of difficulties I know a number of Woven members who lack the finance necessary to truly demonstrate the value of what they have developed to improve insect farming.
Extent of insect farming in China – a topic to investigate. China exports millions of tons of dry mealworm larvae every year reared on garbage disposal. What technology do they use? Could there be partnerships between EU tech developers and Chinese farmers?
I am also very interested in how waste is managed in China and whether this could be linked to opportunities for insect farming as converters of waste into valuable products.
China is so international now and a major player in the global food flows – as a consumer but also exporter. Very internationally connected so can be a location for developing multilateral programmes. At session on investment from China for UK tech firms, we had a German, NZ, Hong Kong participants.
I am going to Yangling Agritech conference and exhibition in early November to explore this further. I am keen to hear from others interested in working with China in this area. Could form the basis for some interesting projects.