Interview with Maja Zikic, Communications Manager of CoRoSect
Tell us briefly about Corosect project
CoRoSect is a three-year project funded under Horizon 2020, developing a novel cognitive robotic system for digitalized and networked (automated) insect farms. It will enable up-scaling and optimizing five pilot insect production facilities. The basic solution is setting up dynamic work cells, where a single human worker is aided by several robots, artificial intelligence and smart sensors across different stages of insect production.
What's the potential of robotization applied to the edible insects industry?
On the economic sustainability front, CoRoSect will enable both big and small insect farms to up-scale their production and thus create not only new employment opportunities but also create totally new markets as this industry is virtually non-existent in Europe at the moment. Undoubtedly the biggest impact this project will have will be on the food scarcity issue and  environmental sustainability. With edible insects industry working to its full potential, a more efficient way of using land and water will be possible as well the reduction of the organic waste and achieving lower greenhouse gas emissions. Scaling and robustness of the solutions stemming from the project would allow tackling the food security challenge, considering the human and livestock growth forcasts. Insect farming, as a promising sustainable solution, also respresents a demanding pilot complexity-wise, as handling insects requires particularly fine and delicate actions, allowing thus for the application of the robotic technology and solutions to farming of other breeds as well. Indeed, CoRoSect will build a sophisticated human-robot working environment that will significantly improve the productivity of modern insect farms. The system will replace a number of currently manual, expensive, hazardous and time-consuming tasks of handling the insects at various stages of their lifecycle with automatic robotic-based procedures. Research, innovation, farming protocols development and standardization, together with the technology leap by robotizing and automatizing the mass rearing in insect farms is needed in order to concurrently scale the production and dramatically decrease the production costs.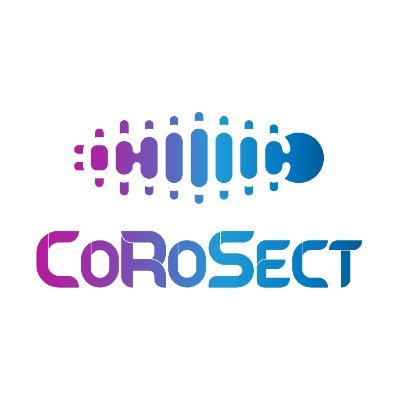 Can you explain what kind of robots can be used in a edible insect farm and what are their tasks?
There will be two robot cells with integrated 6-axis robot arms, high-resolution vision scanners and tools for object and insect handling; equipped with dedicated control systems and communication modules. The first is designed for handling crates and its main task will be to separate stacks of crates and place them on a conveyor system – handing them over to the second robot cell for handling insects. After insect handling, the crates are received again by the robot cell – on the same conveyor system – and stacked for transportation out of the cell e.g. to storage locations. The second robot cell is capable of handling and manipulation of insects and their environment (e.g. sorting insects from one box into another, removing waste, watering the soil, providing nutrition) depending on the insects' needs and environmental conditions.
Are the collected data processed in-site from the famer or remotly from Corosect?
The majority of data will be captured by the sensing/scanning devices on the robot cells, which will take place at the farms, but the real time data processing will be remote, using the CoRoSect dedicated servers. A detailed data management plan will be created and updated during the project, fully addressing the lifecycle and public availability of generated research data. Most importantly, the selected pilot farms by default paricipate in the Pilot on Open Research Data in Horizon 2020, which aims to improve an maximise access to and re-use of research data generated.
Commercialization of the solutions stemming from the project e.g. Automated Guided Vehicles (AGV) and adjacent navigation software solutions may reach industrial stakeholders such as aerospace, railway, metal manufacturing, naval construction, smelters, among others. When it comes to the Robotic platform, each of the components – sensing, AI and actuation, will be available for separate use and adaption to use-case. When it comes to actuation, for some specific type of work a robotic arm is deployed as an effector capable of manipulation of delicate objects, making it applicable beyond the insect farming industry. Overall, one of the goals of the project is to bring down the Total Cost of the Ownership (TCO), focusing on both large scale and small scale businesses. As for the pilot farms, the expected outcomes include double digit increase in production capacities and YoY returns as well as market expansion. Applying the principle of shared economy will make possible for farmers to stand side-by-side with industrial giants using similar solutions boosting the competitiveness beyond initial niche market and showcasing.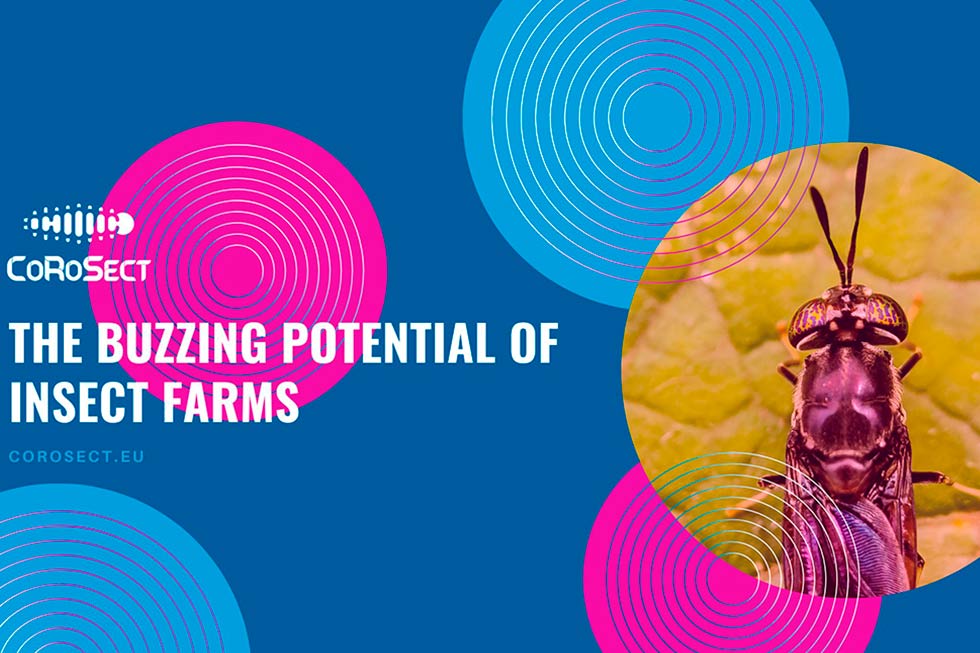 What's your growth forecast for the edible insects sector in the near future?
Overall, knowledge to which extent insects are used as food and feed is limited by the fact that harvesting, marketing and consumption do not appear in national statistics. However, several independent forecasts clearly indicate the "insectmarket" is rapidly and constantly expanding. Global insect market growth estimates point to growth from about €344 million in 2018 (Mordor Intelligence 2019) up to €7 billion by 2030 (Research and Markets 2019), i.e. 21.7-fold increase in 12 years.