Interview with Adriana Casillas, CEO at Tebrio
Hi Adriana, tell us how you guys got involved in the edible insects world
The idea came up at the end of 2012. Sabas de Diego, co-founder and CTO of Tebrio, and I had been thinking about starting our own company for some time. He worked in the agri-food industry, within the pork sector, and I had just returned from the United States, where I had finished my degree in classical music and where I developed a professional career as a cellist and manager of artistic projects. We both shared a genuine concern for the environment, feeling somehow like environmental activists. And we agreed that if we were to take the leap, our company would have to be more than just a profitable business.
We didn't want to become another cancer cell for the planet. So we studied several business options and decided to go into insect farming. We realized that the traditional model of agri-food production was exhausted, because livestock farming only took advantage of the animals in the upper chain. At the same time, agriculture had embarked on an unsustainable spiral of intensive production. None of this made any sense to us. Especially considering that there is a real threat of food shortages, because the population continues to grow, but the natural resources we use will not.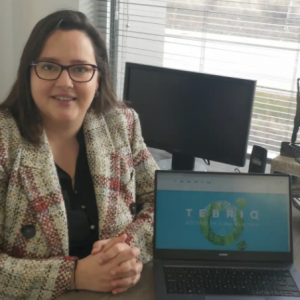 What products are you marketing at the moment?
We manufacture four products extracted from the tenebrio molitor insect, which are, broadly speaking, protein (:oProtein), fat (:oLipids), fertilizer (:oFrass) and chitosan.
:oProtein is a product designed for the production of animal feed, both for poultry farming and for the swine sector, aquaculture or pet food. It is a natural and sustainable ingredient extracted from the insect in its larval stage. It has more than 72% protein and a high oleic unsaturated fatty profile. It is a natural source of trace elements, rich in essential amino acids and vitamins A and B. It is 98% digestible and its traceability is fully assured and controlled.
:oLipids is an equally natural fat that works as a feed supplement. It has more than 75% of unsaturated fats, an oleic content of more than 40% and a profile very similar to that of olive oil. It also has a very low acidity.
Considering that a large percentage of the world's arable land is devoted to animal feed production, :oProtein and :oLipids represent the opportunity we've been looking for to optimize land use and combat the global food deficit.
On the other hand, :oFrass is an organic biofertilizer obtained entirely from the excrements of the insect. It is ten times more effective than traditional fertilizers and is designed for both agricultural production and gardening. It is also suitable for organic cultivation, which is being promoted by the European Union with the Green Pact. It also has bio-phytofortifying capacity. It strengthens the systemic resistance of plants and activates them against the presence of pathogens. And because it has an optimal carbon/nitrogen ratio and a neutral pH, it enriches the soil instead of contaminating it.
And finally we have :oTosan, which is chitosan. A chitin derivative, which we obtain from the exoskeleton of the insect once it has transformed into a beetle. Chitosan has multiple bioindustrial applications. It is used in wastewater treatment; in the food industry as an additive; as a compound to control cholesterol in the medical field; in the production of cosmetic creams and biodegradable plastics; as a fungicide and fertilizer in agriculture; and as an enzyme immobilizing agent in the biotechnology sector. It also has antimicrobial, antiviral and antifungal properties.
Automation is something necessary in industrial-scale insects breeding. Do you think that automation itself could in someway affect the quality of the products?
Automation is necessary and very important in all industrial processes, and goes hand in hand with technological development. But there is no direct relationship between automation and product quality. It all depends on the needs of each company and the raw materials it works with.
Automation speeds up processes, that's for sure, and makes it possible to produce on an industrial scale. But it does not necessarily lead to a better product. What does have an influence is the optimization of the production process, either through automation or through specific know-how that makes the difference in the final product. That is what really gives you an improvement in quality. For example, at Tebrio we have not only automated processes, but we have also developed a new production model that gives us great value in the market.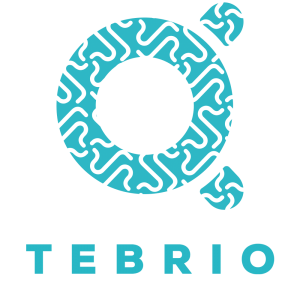 How's your market growing in Spain and abroad?
We are currently producing for both the Spanish and European markets, as we are receiving more and more orders from other EU countries. Ninety percent of our protein production is going to the pet food market, although aquaculture is becoming more and more important. In fact, in two years' time we expect these percentages to be reversed and aquaculture to become our main market. We are also finding a very good reception for our organic fertilizer. And we expect demand to grow even more in the near future. Partly because of the guidelines being set by Brussels for the agricultural sector, which aim to halve the use of chemical fertilizers by 2030.
At the same time, we are building the largest factory in the world for the breeding and processing of tenebrio molitor, with a production area of 80,000 m2, which will allow us to be present in different markets where supply quantities are the first hurdle to overcome.
What are your market forecasts for the edible insects as human food in Europe?
There is no doubt that insects will eventually become part of our menu, although it will not happen overnight. For the moment, the market and demand are very small. This is mainly due to the cultural factor. Insects have never been eaten in Europe, as they are consumed in Asia, Africa or South America, for example.
We know that we have to find alternative protein sources if we want to ensure food security. But we Europeans are still reluctant to eat insects.
The current market is limited to very specific products, such as high-protein shakes or bars, targeted at very specific segments of the population, such as athletes and other sportsmen and women.
With time and generational change, this market will open up to other consumers as well, but this will not happen immediately. What is becoming increasingly standardized is the use of insect proteins to feed livestock, replacing part of the cereals and other animal-based raw materials used in animal feed.
Tebrio was recently conisdered one of the potential Unicorn company in Spain, what are your feelings about that?
It is always gratifying to have your work recognized, in one way or another. Fortunately things are going very well for us and our investors have doubled their bet on us. The company is expanding rapidly and the next few years will be decisive. We want to grow, but not at any price, because if you do it too quickly, you can also die of success. Our business model is solid and sets a very clear path for us to follow. If we respect it, everything will be fine. And if in the meantime we become a  unicorn, so much the better, but it is not something we are obsessed with.