The news is official: Fucibo is the first italian company to obtain the Entotrust certification!
What's that about? Let's have a deeper look at it, quoting from the Organization's website:
"EntoTrust is an independent organization, certifying the quality of food and beverage products containing edible insects. Certified products are safe and sustainable. The EntoTrust seal is assigned only to those products complying with strict requirements. EntoTrust seal on product packaging is the proof that the producer reached high quality and food safety, within local and international food requirements.
EntoTrust certification considers the whole product, through the production process, including the environmental footprint and the social compliance."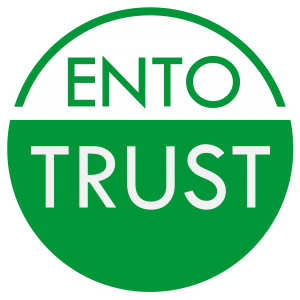 Davide Rossi, Fucibo cofounder: "Edible insect-based products now have a specific quality and safety mark that further protects the consumers. For this reason we wanted to obtain the certification immediately: we consider it an important step to communicate to customers that our brand products not only comply with european standards due to the fact that they are made with authorized insect flour, but that they also respect the high standards required by Entotrust regarding quality, safety, hygiene, environmental footprint and social compliance.
Of course we will also extend the certification to all the next products we are about to put on the market "
The edible insects sector is rapidly developing, and the spread of this kind of certifications is just another confirmation.
Will we soon also see a quality brand specifically dedicated to made-in-Italy insect-based products? "It is an idea we have been pursuing for many years and on which we have been working more intensively in recent months – Rossi continues – with the aim of putting together the pieces of the national supply chain in order to have much more strength in conquering foreign markets".


So, congratulations to Fucibo. Looking forward to seeing many more Entotrust certified companies soon.