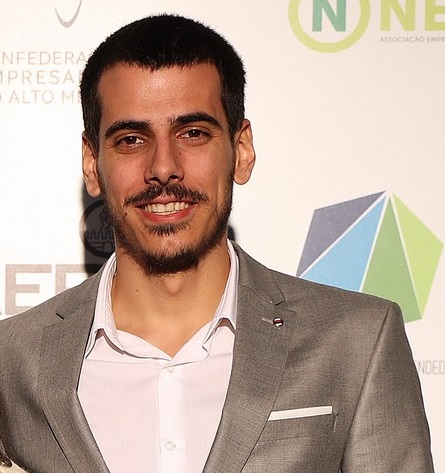 Interview with Guilherme Pereira, founder of Portugal Bugs
Tell us how you got involved in the edible insects world and how the project Portugal Bugs started
Well, my journey in the world of edible insects started when I was finishing my graduation in Faculdade de Ciências da Universidade do Porto back in 2016, and I was challenged to develop a protein bar with insects powder. After my graduation I participated in a seminar in Wageningen University about edible insects, and started in my garage a production of Tenebrio molitor (mealworms).
What products are you marketing at the moment?
Our startup started in the near 2017, testing the industrial rearing methods of mealworms, and developing some food products containing them.
Since we were just developing food products and focused on the rearing method, we didn't have enough time to put our products in the portuguese market in 2017, who let us out of the transitional period.
Right now, we are working on our products and waiting for the oportunity to sell them in the EU market, after the current dossiers get approved.
In the mean time we also created a Portuguese Insect Industry association called  Portugal Insects, in partnership with EntoGreen that's focused in rearing Black soldier fly and Nutrix that is rearing crickets for human consumption. We are also working with our official authorities in order to create guidelines to make this sector a real industry in Portugal.
Where do you get your insects from?
In Portugal we have some home breeders who rear insects to sell them as pet food to pet shops, and we got our first insects from those breeders. Now we already have our production and we expect to be self-sufficient in the end of 2018.
To develop our products we first bought our insect powder from Kreca in the Nethelands.
What about the consumers' acceptance in Portugal?
Our experience with the portuguese consumers shows that we have a window of opportunity for products whit insect powder because it removes the negative opinion or expectation that the consumer have about eating insects. Our experience shows us a very good acceptance from the consumer.
Since we live in a age that people is interested into having new experience, we are recieving daily messages from consumers who are interested in having a new gastronomic experience with insects, proving that the portuguese consumers are open to try those products.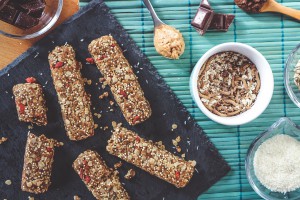 What is possible to do to speed up the consumers' acceptance in the West?
Well, to speed up the consumer's acceptance in the West in the foreground we need to have approval from EFSA to allow new companies and new projects to rear insects and to create new products with insects.
After this, we believe that there is a long path that all the companies have to walk, to change the perception of the West consumer about eating insects. Therefore in our company we believe that the first products must be done with insect powder so that this way we can give the consumers something similar to what they use to eat.
In the meantime we believe that we need to make the effort not only to show the common-consumer the benefits of consuming insects but also to make clear the difference of the impact in the enviroment between insects and the usaual protein sources.
With all this, we believe that the western consumers will have enought reasons to accept insects into their plates, and to include insects into their diary meals.
What do you expect for the near future?
For the near future, we expect to get our production automated by the end of 2018, and we hope that our products can go to the market as soon as possible so we can be the first portuguese company to sell products with its own insects.