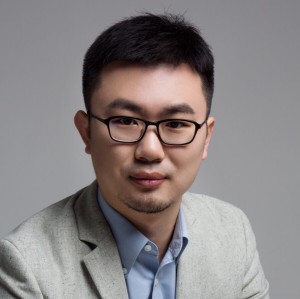 Interview with Wan Zilu, founder of Avaento
Our first, usual question: how did you enter in the edible insects market?
When I was studying food science at the Ohio State University, the 2013 United Nations report on insect proteins caught my attention, and in that period I had the opportunity, almost by chance, to participate in a food innovation challenge. I started to explore insect proteins by studying scientific researches, farming and the processing into final products, the gastronomic sector, the other players in the industry, the insect-based products and so on.
After graduating in 2016, I started to plan my business: I did a brief working experience in the veterinary medicines sector and then I decided to move into the insect proteins industry, hoping to achieve good results in this new, big field.
Do you need any special authorization in your country to farm, process and sell edible insects (or products that contain insects)?
As far as the farming is concerned, there are not many restrictions  from the Chinese government because this part is classified as agricultural product.  As long as adult insects meet the standards on pesticide residues and heavy metals content, they can be sold 'as is'.
For the processing into more elaborate products and subsequent sale, the matter is relatively more complicated. First of all, insects must be listed in the catalogue of the food approved by the Ministry of Health. If this is not the case, a request will need to be made so that they are included in the list. In China this process is very long: two years are a pretty optimistic estimate. After obtaining the authorization, the applicant doesn't have exclusive use of it and everybody can start using this ingredient, which is one of the reasons why Chinese are not very active in this process.
According to law, the factories that transform insects into processed products must also obtain a certification. Corporate standards and product standards must be analyzed and approved by the local body for the food and drug regulation before these products can be sold (it took me 8 months to obtain an approval, which is why I always make two different batches of beta products.)
Do institutions support the development of this sector?
Currently there are no government policies to support this sector. There may be some form of government support for insects used as animal feed. (Since my focus is not on insect feed, I don't know much about this, but I have a friend who works in this field and can provide a detailed overview of state support policies for insect-based food, if you need it).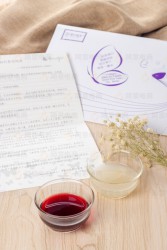 Do you breed the insects you use (if not, where do you get them from?)
Currently we are a startup and we focus our resources on the product and the market, therefore we are not involved in insect farming. The farming sector has a very low entry barrier and China has a high number of small insect farmers. There are about ten large producers (with a production of more than 1000 tonnes per year). There are also many manufacturers of insect-based products.
What kind of products are you selling at the moment?
We have a drink that contains silkworm proteins called "Meiri Qingshu" (in English Chrys Mei). We have finalized the first two versions, the complete product line will have five different versions.
Is the consumers' response enough to guarantee the necessary profits to sustain your business growth?
We will deal with this problem soon. At the moment we are still in the testing phase of the product, but the official product will go on sale in two months. Looking at the results of our preliminary analysis, including feedback from the market and sales of other companies that respond to similar consumer needs, I'm positive about our products.
Are Chinese customers ready to accept insects in their daily diet?
The use of edible insects has a long history in China: cicada pupas, locusts, bamboo worms (zhujiechong), bee worms and so on are all considered delicacies. But our products are focused on biotechnology and the concepts of health and well-being. Consequently, the people we target aren't  necessarily the same that eat insects at the restaurant, actually most of our target group doesn't really accept insects, and this requires bigger efforts in terms of product acceptability.
Most people in the West find the idea of eating insects rather disgusting, is this feeling less strong among Chinese consumers?
As I said before, there is a large part of the population in China that eats insects, which can also be part of their daily diet. In the Dongbei area many people eat cicada pupas, while in northern China (Shandong, Henan) many eat cicadas. 3,000 tonnes of cicadas are sold in the city of Heze alone, in Shandong. Children enjoy searching for them and because almost all the small and medium restaurants of these two provinces buy cicadas all year around, a cicada can be sold at 0.5 yuan when market conditions are good. Yunnan inhabitants depend on bamboo worms and bee chrysalis for their diet. These two ingredients are a delicacy in all the restaurants of Yunnan. The area I talked about has a population of about 400 million people, but they are not the only ones.
Are you interested in markets like Europe and the US?
We are very interested in these markets. Before founding this company, I had already registered a company in the United States  and now I look forward to expanding our presence in the rest of the world. After the production of the first batch of products, I reached out to 150 companies in 26 countries, attracted the interest of 13 countries and sent them my products. The initial feedback has been really good. The detailed review received by our Paris friends of Jimini confirms this.
Are Chinese investors (private and institutional) participating in the startup phase of the companies in this Sector?
Chinese investors remain cautious about the insects industry. This caution derives from some concerns regarding safety, effectiveness and the ability of the product to be accepted by consumers. Before us, some big companies tried to enter the insect proteins sector, but without success. I studied their experiences and flaws carefully. Consequently, I'm doing my best to avoid making their same mistakes.
Shanghai-based Bits & Bites is the first and only investment company in the startup scene of this industry, but honestly their understanding of Chinese insect proteins is relatively superficial and their projects of incubation for proteins are a simple copy of the European and American startups. And these copies won't achieve good results.
What are your development plans for the next two years?
Next year we will promote the story of Isabella (an extraordinary adventure story we have written); we will finalize the remaining products of the Chrys Mei line (vitality, detox and energy) and we'll build a line of products derived from silkworms based on five colours. After that, we will continue the research and development of beauty products (face masks, eye cream, sun cream, essences, perfumes).
Furthermore, the Avaento village project (a place where locals live with insects) is being implemented. We are writing a fantastic story to explain the aim of this project. We are planning the whole ecosystem of the village. It will provide solutions for the application of insect proteins on a large scale.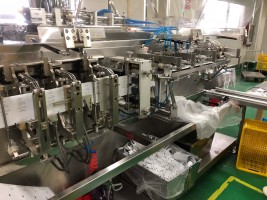 Is automated insect farming the only way to reduce the cost of raw materials?
It's an effective way but it's not the only one. As regard farming techniques, the conversion rate of animal feed, the survival rate and the weight of adult insects can be increased. Breeding techniques can be improved (for example, the growth cycle of a cicada can be reduced from 36 months to 18 months, and I know people who master this technology). Lastly, there are ways to reduce the cost of raw materials. Also, the key to reduce the price of raw materials is in the number of final consumers; this is also the key to reduce the cost of research and tools.
Do you think that sustainability and environmental protection are topics that can be used to convince Chinese consumers to supplement their diet with insects?
Using sustainability and eco-compatibility to convince consumers to buy insect-based products that are at least three times more expensive than traditional proteins in China is a good way to be mocked. It's for this reason that our products don't mention eco-sustainability nor the environment, our starting points are product effectiveness and the satisfaction of the customers' needs. This is the only way we can resist in a highly competitive market.
How will entomophagy look in China in the next 5 years?
The consumption of insects in the kitchen is already fairly widespread, but this hasn't resulted in a "culture" of edible bugs, and most of the dishes are mainly fried, unhealthy and unattractive and created for people who are not used to eating bugs. In addition to this, our dishes are not comparable to those prepared in Michelin-starred restaurants that study bugs in Europe and in the United States, where bugs are cooked in different ways, from appetizers to desserts. We want to face this problem in the future.
As a rapidly-moving product, more product lines are necessary to cover a wider audience. As regard our company, rather than dealing with sustainable development and environmental protection, we want to work on developing new product lines and target new customer segments, such as children, athletes and elderly.  As already mentioned, our starting point is the effectiveness of our proteins.
At legal level, we must find a common ground with the research institutes and insect farmers, form a community of interests and speed up the authorization process  for the use of new insect-based products, since the more ingredients are available and the more opportunities we have.
Although insect proteins have a great potential, there is no great demand on the market: it is impossible to replace chickens, ducks, cattle and sheep, but we will try to make consumers understand that insect proteins are useful to some extent. Their preciousness will be at the basis of the Avaento Village.