Another great news for the industry!
The company Proti-Farm has obtained the authorization for the production of Lesser mealworms flour (Alphitobius Diaperinus), so from today there is a new raw material on the market that can be used as a basis for developing products containing this extraordinary ingredient.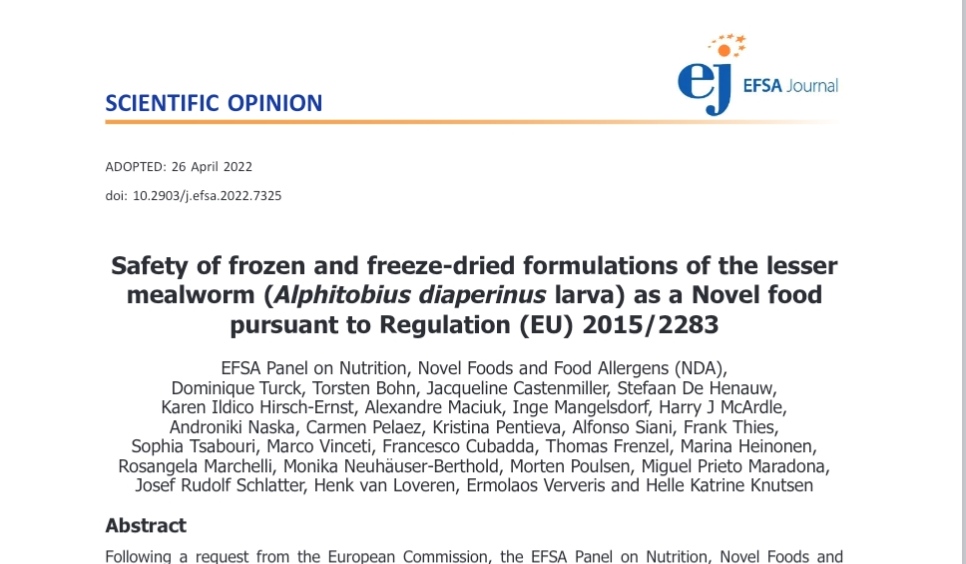 What is interesting to read about can be found here, on the EFSA website.