This one-day meeting follows the previous Insectinov' series events (1,2,3) proposed by Adebiotech in the past years. 2021 has been a turnkey year for the industrial development of the insect rearing industry, with a strong push from the French and European players particularly.
This live event will gather some of the best experts of the industry and some academic representatives to review the key sucess factors and progress accomplished, but also to collectively discuss the future challenges of insect rearing.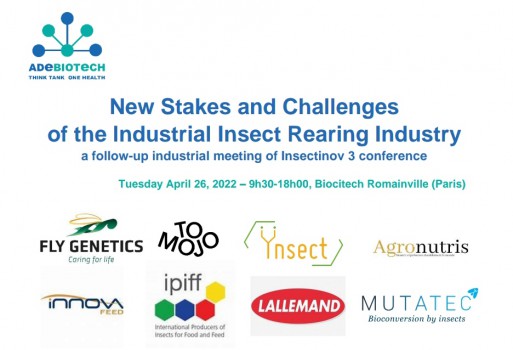 Testimonies and Regulatory updates (IPIFF) will be presented, as well as diversified markets perspectives (food and feed, aquaculture, pet food, fertilization and circular economy…).
Paris – 2022, April 22
Click here for the program: INS4_programme-1 and here for the registration.