Interview with Channy Sandhu – Founder,
Hoppa
Tell us how you guys get involved in the edible insects world
Hoppa's founder Channy Sandhu came across the idea in 2017 while travelling in Thailand. Keen for an authentic experience of the area, he noticed locals roasting insects on the side of the road and decided to give it a try.
He said he was amazed by how flavoursome they were, and quickly learned about their benefits to both the human body and the environment.
With news stories back at home focusing on the health dangers of heavily processed meats and the environmental impact of the agriculture industry, Channy spotted a gap in the market and he set about creating a new range of products that harnessed the many benefits of eating crickets in a way that would appeal to Westerners. Within just a few months, Channy was collaborating with local cricket farmers to come up with a range of products including protein powder, baking powder and pasta.

What products are you marketing?
Cricket Protein Powder – More than 60% protein
Cricket Baking Flour – More than 60% protein
Cricket Pasta – 2X as much protein as regular pasta
Do you breed insects your own?
No, we source from cricket framers in Thailand and Vietnam.
Turning to alternative foods as edible insects is a need or just the trend of the moment?
The alternative foods such as edible insects are not just a trend but an important emerging need to ensure worlds growing population has continuous supply of nutritious source of food. The way our currently foods are sourced they are not sustainable and in fact quite bad for the our planet. Alternative foods such as edible insects are not only sustainable but good for the planet. They use far less resources such as feed, water and land as compared to traditional foods sources. Check out our infographics on
https://www.hoppafoods.com/crikey-crickets/
for more details.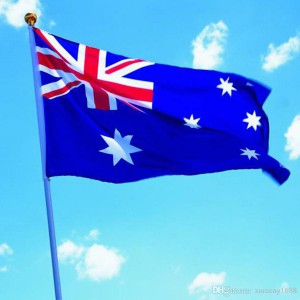 How is the market growing down there?
Australia is an emerging but fast growing market for edible insects and it is the perfect time to be part of this growing community. Hoppa is proud to be the first Australian brand to bring out innovative products such as pasta made from crickets.
What are your development plans for the next two years?
Hoppa is focused on producing high quality everyday foods made from insects. Over the course of next few years, you will see more products being added to our range and the expansion of Hoppa brand overseas.