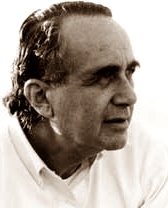 Steak or crickets skewers?
I always wondered what influences food tastes of the people, if it were pure irrationality, or if there was a reason about it.
In the book "Good to eat" of the american anthropologist Marvin Harris I found a convincing and well-argued explanation.
The author has examined the reasons why people prefer one food to another.
Very often are not the nutritional values ​​or the microbial load contained in a food to make it suitable or not for human consumption, but its immediate and massive availability.
Why do europeans or americans think insects are disgusting and full of germs?
Why do indigenous people of South America, inhabitants of Madagascar and many others find insects delicious?
Are insects good nutrients?
From the nutritional point of view insects are equal to red and poultry meat, in fact insects have a high amount of fat content and high level of proteins.
Eat them at the state of pupa or larva or stripping away legs and wings of adults in order to consume only soft parts solves the problem of chitin, an indigestible substance for humans.
Insects may carry and accommodate fungi, viruses, bacteria or protozoa that can harm health but only in the absence of farms which who display a low hygienic and sanitary level.
And what if the meat was contaminated? The solution is simple: cooking.
Are they really so dirty?
Assured insects can be consumed without risks, the idea insects live in filth and vehicular diseases persists.
Contrary to what people think the most of them spend their life outdoor, in large spaces, away from men, feeding on grass, leaves and wood.
So it is not the mere association with dirt sufficient to rate a food unhealthy.
Why do insects are excluded from certain diets?
Insects are the most abundant creatures on the face of the earth, they are easy to catch and present a high revenue in terms of protein and calories per unit of weight.
The cost-benefit ratio that result from hunting and by preparing food insect is rather inconvenient when compared with the one of the most common species of bred animals. This explains how the habit of eating insects disappeared from European and North American plates in favor of that of mammals and medium sized vertebrates.
In absence of other animal sources they are an excellent source of calories, lipids and proteins.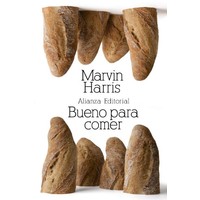 Insects have excellent nutritional qualities and if raised properly they are safe from the hygienic point of view.
In areas where there is a source of protein, lipids and energy is guaranteed by other larger vertebrates is not convenient to include insects in the diet in terms of cost-benefit.
Insects not eaten do not perform any other useful "visible" function for mankind (apart for a few exceptions such as bees) and the transition from useless to harmful and unhealthy is really easy; so insects become image of dirt and disease.
Therefore it is not that we do not eat them because they are dirty and disgusting; but they are dirty and disgusting because we do not want to eat them.