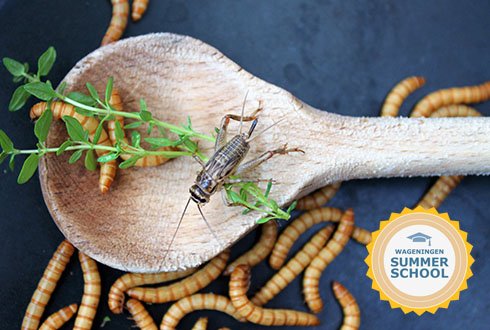 The field of rearing insects for human food and animal feed is new.
There are many challenges in bringing insects on the market. How can we rear insects in a sustainable way with low environmental impact and contributing to a circular economy?
What type of production design and facilities are needed to farm the insects in an optimal way?
The Summer School will address the entire chain from genetics to farming, handling/logistics, processing, marketing and consumption.
The Summer School is a project by Wageningen University.
Info here