INSETEC 2019 will bring together the 1st Brazilian Congress of Insects and Associated Technologies and the 2nd Brazilian Symposium of Anthropoentomophagy, with the aim of addressing all the thematic areas and technologies associated with the production and use of insects as food for animals and humans.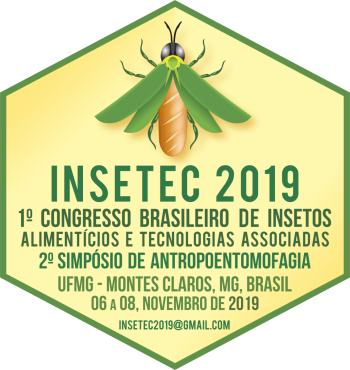 The event aims to bring together the main players and enthusiasts of this emerging market, such as scientists, students, companies, government officials and the press.
INSETEC 2019 is born from a partnership between the Brazilian Association of Insect Breeders (ASBRACI) and the campus of the Federal University of Minas Gerais (UFMG) Montes Claros, in order to provide an intense exchange of experiences, learning and business, to those who believe that sustainability is the basis for expanding food production in Brazil.
Info here