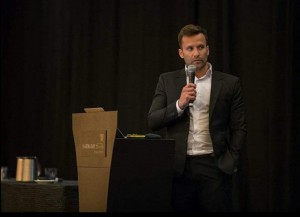 Interview with Nicolas Bery, CEO of
Cricket Lab
Tell us how you got interested in the edible insects issue?
This adventure started in 2013 when during a dinner, a friend of mine told me that some students in Malaysia were experimenting on edible insects for food. I had tried insects in Thailand already but never got interested in the nutritional properties and the sustainable aspect.
The same night I looked up for information and found the the report "Six legged livestock: edible insect farming, collecting and marketing in Thailand". Read that the same night and sent an email to Dr Yupa Hanboonsong for a meeting. I was back in Thailand a couple of weeks later, met her and decided to start a business a few months later.
How and when did you have the idea to start Cricket Lab project?
In my previous experience with insect business, I saw how a scale of a project is crucial for its profitability. Cricket Lab is really taking my previous experience on a larger scale. Our goal is to make cricket flour cost-efficient for the food industry.
What products are you marketing at the moment?
Currently, we focus only on cricket powder or cricket flour as we call it. In the beginning, we really thought about which technology to use for cricket processing. The technology we chose after much deliberation was paying off – high content of well-preserved proteins, and even more vitamin B12 than we expected. Also, flavour and smell turned out to be very mild. We believe we have the most nutritious cricket flour on the market.
Where do you get your insects from?
From the start, we built this project with a focus to also farm our own crickets. We think this is really crucial to bring the overall costs down. Crickets are farmed vertically in boxes up to 6 metres high in racks. After 4 weeks, living crickets are harvested and culled by freezing.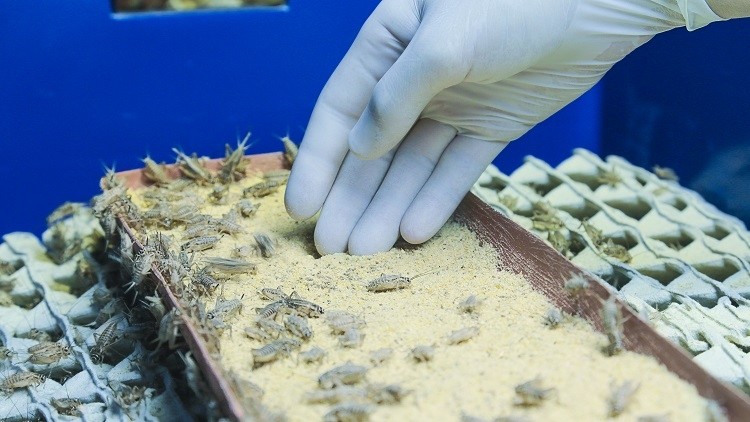 Is the market developing enough to sustain your business?
The original plan has been to build the biggest cricket farm on the market. To be honest, we see that known companies have not grown to those heights yet. We are slowly building the production to its final capacity and in the meantime working on deals with bigger corporate companies that are interested in cricket flour. This latter part seems getting really interesting.
What will Cricket Lab be in 2020?
The most advanced cricket farming and processing company in the world.
However, our aim is not to keep the knowledge to ourselves. There are close to 20,000 cricket farms in Thailand, located in 53 out of 76 provinces. However, most of them would not be able to take part in the modern global market with cricket flour due to international food standards.
We plan to transmit our farming techniques and technologies to local farmers through licensing, thus, enabling them to sell their product internationally.