Interview with Janne Koskenniemi, EntoCube
How did you get involved in the edible insects business?
Our core team consists of people with different backgrounds and different stories of how they became involved with insect business. We have enthusiastic travelers and excellent chefs like Perttu and Otto, people with a lot of experience on studying insect eating like Jaakko and of course our CEO Robert without whom EntoCube wouldn't exists. Robert is an exceptional guy with background in engineering, but also as an astronaut candidate.
The whole idea of EntoCube came from Robert who wanted to find a solution to get high quality protein to space and grow it there too. If you think earth, it also is a kind of a space ship with limited resources, but a lot of passengers. If you could solve the problem of setting up protein production to space, you also can solve the problems of world hunger and protein deficit in earth also!
The rest of the crew are also interested in solving the problems of world hunger and making the culinary revolution happen. You could say that common denominator is the zest to solve big problems and conquer a whole new field on the food industry.
EntoCube offers a "mobile all-in-one" system to farm edible insects. Why did you decide to market a product like this?
The answer is two-fold: 1. because there isn't any companies providing fully-automated technology to massproduce insects for human consumption 2. getting the prices of insect products down you have to minimize the manual human labour in the process.
The idea of having the cricket farm in a mobile shipping container comes from our mission to be part of solving the problem of famine. The container can be shipped to or built in places where people need high quality protein with little resources. Having our farm in a container basically means having one piece of LEGO. From that onwards the farm is scalable to a big enough factory to please the needs of growing insect-eating population of the world.
The container provides a mobile farm, but also a testlab which we can have where we want.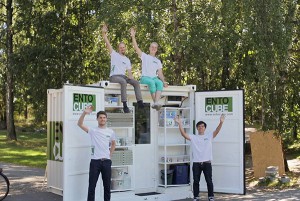 Is the system modular? Could be expanded to encrease insects production?
We are currently developing automated solution wich is scalable. We believe that in few years there will be a huge demand for high quality insect products. This means there will be a huge demand for the ingredients of those products. In our case that is the cricket powder. To provide the ingredient and crickets for those who want it the system has to be scalable and modular. We have a couple of ideas for the automation, but the ultimate goal is to have the best suited technology to massproduce crickets and cricket powder.
Could it be a solution for hunger-suffering areas in the underdeveloped countries?
Yes indeed it could. EntoCube could produce high quality protein with a minimal amount of feed, water and energy. The factors you have to take into consideration are that usually in these countries the farmers have extremely limited resources, the land might be unfarmable and the farmers might be poor.
With EntoCube you can produce high quality protein with little resources. To produce a one kilogram of protein from cow you need about 20kg of feed and 1500 liters of water. The numbers for same amount of cricket protein are 1,7kg of feed and only a liter of water. The crickets also eat many kinds of fresh feeds so you don't have to have some special feed for them like for an example chickens if you want to massproduce them fast.
The problem with land is that farming cows, sheep and pigs put a strain on the soil they are farmed. In some occasions the land where cattle has been farmed the soil is basically dead. Nothing grows anymore. EntoCube doesn't have this problem.
Basically we are offering an efficient, ecological and low-energy solution to produce protein anywhere you want.
Does the EntoCube need a lot of energy to work? Can it be provided with photovoltaic panels?
Our first manually operated EntoCube used 5kWh per day. That amount can be harnessed with about 5 panels given that the sun shines throughout the year. As an example in Finland you need other source of energy during the winter, unfortunately.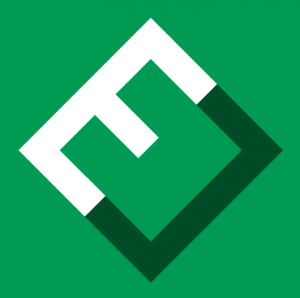 Is the idea based on selling or renting EntoCubes? What's actually the cost?
Let me give you an example: The insect industry is growing and there is need for the product. At the moment there are no stand-alone off the shelf farming solution for insects. It's like UPM without Metso. If there is no company to provide the means to make paper and plywood, there wont be enough products to meet the demand. We want to be the Metso of the insect industry.
We have sold our initial 10 foot EntoCube already and we are in talks with a couple of interested buyers. We also got some interested farmers who would like to start contract farming crickets.
Do you think that EntoCubes could be used in NASA spaceships to provide astronuts with a renewable source of proteins during the trip and to begin Mars colonization?
Certainly! Once we get the scalable automation working the basic principles can be transferred to a small scale spaceship. One of the reasons EntoCube exists is our CEO's interest in space exploration. We pay close attention to the solutions under development in the projects pursuing the colonization of Mars.
Is the EntoCube something I can manage in my garden by myself?
Sure! You only need some power, feed and time. And of course a slot which can fit the EntoCube container. Taking care of a EC10 manual version of EntoCube takes about 1-2 hours per day depending on the process and in what stage the crickets are in their life cycle. You can feed the crickets fresh feed like some surplus salad, carrots or some other vegetables or you can feed them dry feed and water. If you happen to enjoy salads you can use the stubs of salads and the outer leaves to feed the grown up crickets.
What's the future of entomophagy in the western world?
The future seems bright. There is a growing interest to insect products and the media is also really interested in the subject. We also have faced to huge demand for insect products, but currently the EU legislation bands the selling of insects for human consumptions. Despite that there has been events where people have got the chance to taste as an example our crickets (at their own risk, of course) and the feedback has been solely positive. Also there are many food and snacks producing companies who want to be the first to launch a cricket product line.
The possibilities are endless and we're only at the beginning!