On April 7th Eat Grub will be launching The Ultimate Insect Cookbook.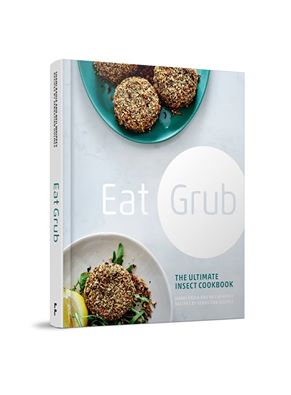 Featuring over 55 excitin grecipes from Seb Holmes, it takes inspiration from around the world to present a range of small plates, meals, desserts and even cocktails using whole and ground insects. It teaches you how to use insect flours to make healthy, gluten-­free and protein-­rich dishes, and how to puree, bake and grind various edible insects making them versatile to use.
Perfect for the insect-eating beginner or seasoned pro.