The International Platform of Insects for Food and Feed (IPIFF) cordially invites you to join the one-day international workshop, entitled "Unleashing the Circularity Potential of the European Insect Sector through Research and Innovation", taking place in Brussels on the 3rd of December.
The objective of this workshop is to provide an updated overview of the numerous possibilities opened by the future framework of the Horizon Europe Research and Innovation Programme, compatible with the potential and needs of the insect production sector.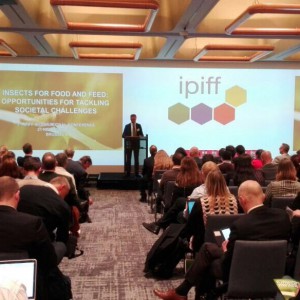 The IPIFF Secretariat will also formally launch its Contribution Paper on Research, launched as a response to the public consultation on the Co-design of the Horizon Europe Programme organised by the European Commission.
Register now and join us for future-oriented discussions on the 3rd of December!
Download the official invitation here.