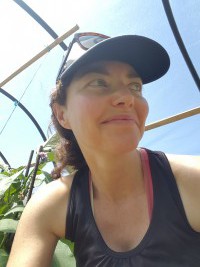 Interview with Louise Morris, founder & Director of Rebel Food Tasmania
Tell us how you guys got involved in the edible insects world
My background includes working as a vet nurse, climate and environment campaigner, sustainability consultant and as an Adviser to the Leader of the Australian Greens, Senator Christine Milne, from 2012- 2015. During that time one of the tasks undertaken at her office was examining how Tasmania's growing premium food and agri-tourism industries could continue to forge the path for new and more sustainable ways of farming, and producing high value food. While doing this work I was surprised to learn how much useable food substances are thrown out or just bulldozed back into the ground. I was most interested in the farm, food and brew/wine waste areas, as these waste streams are not the sort that can be on-sold by social enterprises like Second Bite for people to eat, but can still be used in our bigger food systems, and as feedstock for high quality edible insects.
While looking at the amount of food waste which included the damaged carrots, potatoes and brassica ploughed back into fields each year, the seed was planted for how to find a new way to utilise those that made a premium highly nutritious product. On that would show new ways to farm in Tasmania. It was from there that the idea of farming insects in a modular system, using farm, food and brew/wine leftovers came up.
Most importantly was that the foundation of this farming entoprise be based on a food systems approach, and is truly sustainable by using renewable energy for powering the growing systems. I am passionate about not repeating industrial farming systems that overcrowd animals and use manufactured feeds from global supply chains to feed the livestock.
Another advantage to insect farming is that I did not have to find large tracts of farmland, as would be the case for traditional livestock farming. So I could set up with much lower overheads, and trial different growing systems ranging from sheds, shipping containers and even setting up in strawbale rooms to test insulation values.
What products are you marketing?
Rebel Food Tasmania currently supplies woodies, mealworms and crickets to a range of restaurants, chefs and food businesses across Tasmania. We are focused on Tasmania supplying our insects raw and fresh, as it is the best way to introduce people to eating insects. This has been especially important in taking our insects to market. When you have quality chefs putting them on the menu as part of a delicious dish people can experience how tasty edible insects are when cooked well, and enjoy their first entomophagy experience.
Later in 2019 we will be launching our own ready to eat products containing our edible insects. These will be available in select providores, healthfood stores and cafes, and via our webpage.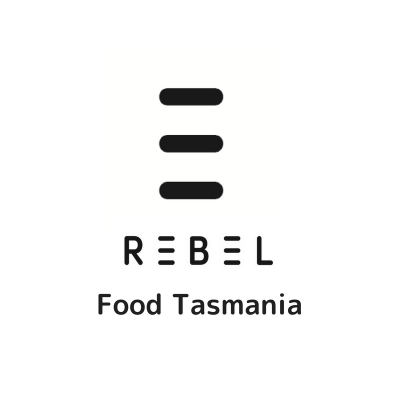 How is the market growing down there?
The market is growing faster than we expected. We launched in June 2018 at the Dark Mofo winter feast, and have just had our insects on the menu at the MONA FOMA festival and the Taste of Tasmania food festival through a number of food businesses. At time of writing we are supplying a number of restaurants with standing orders for insects, as well as supplying special event and food pop-up events.
What's the most important action to make to drive the consumers toward a full acceptance of the insects-based foods?
The biggest success we have had in getting people to try eating insects is to make sure they are presented as part of a tasty and appealing dish. We do not go for gimmicky 'bug' taglines in our work, and the chefs we work with all see insects as just another ingredient. One that is to be incorporated into cooking in the same way you would any protein rich food source. Many report back how much cooking with insects is like cooking with seafood like prawns in terms of flavour combinations, and final result.
There are a myriad of advantage to edible insects that people are interested in, ranging from the high nutritional values including high vitamin K2 levels and the pre-biotic advantages of eating insects as a whole food. It is once people have tasted well cooked and presented edible insects we find they are more interested in learning about the bigger picture of why 80% of the worlds' population already eat insects.
Where Rebel Food Tasmania differs from some other insect farms is our approach to growing insects. Specifically in using local farm, food and brew/wine leftovers and working within a local food economy model. This is the final point we discuss with people once they have tasted our insects, and want to learn more about how farming insects can be a better option for growing animal protein for humans to eat.
What are your development plans for the next two years?
We will continue supplying whole fresh insects to Tasmanian restaurants, chefs and food businesses. We will be launching ready to eat insect food products in coming months, these will be available in select providores, health food stores and cafes, and via our webpage.