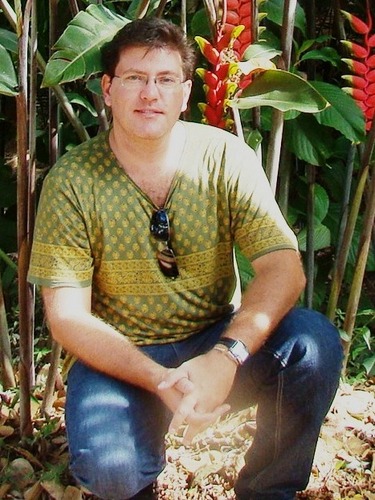 Interview with Prof. Eraldo Costa Neto, Professor of Ethnobiology at the
Universidad de Feira de Santana – Bahia State (Brazil)
Many people in the West think that edible insects are widely consumed in Latin America. Is it true?
Considering the use of insects as human food throughout Latin America, there is no representation of the geographical distribution of edible insects in relation to the numbers of species or individuals by country. There are few reports of insect consumption by people in the Middle American countries. This is surprising in view of the heavy use of edible insects in the countries surrounding Middle America: Mexico in the north, and Colombia, Ecuador, Venezuela and Brazil in the south.
The predominant orders of edible insects are beetles (Coleoptera), bees, wasps and ants (Hymenoptera), butterflies and moths (Lepidoptera), and termites (Isoptera). They are eaten as a food supplement, as a substitute for other foods in times of shortage or as the main constituent of the diet. The consumption of insects occurs in different socio-cultural contexts and the manner of consumption is also varied: raw, roasted wrapped in leaves, fried, baked, or smoked. Insects are eaten as immature (eggs, nymphs, larvae and pupae) and adults, in parts or whole.
However, insects and other arthropods are still insufficiently investigated by anthropologists and entomologists, being generally regarded as marginal resources in studies on the uses of various available resources. Therefore, it is necessary that researchers conduct studies using an interdisciplinary approach and pay attention to the values and knowledge of traditional people.
Is this consumption related to indigenous cultures and traditional use or is it something younger urban generations are fascinated by?
The degree of entomophagy in a country varies greatly and is influenced by history, tradition and society. In most developing countries, insects are mainly consumed by indigenous sectors of low income, showing that insects, in their present form of usage, represent an economical source for animal protein.
On the other hand, insects are also consumed indirectly through ingestion of contaminated food as eggs, feces and even fragments of wings, legs and antennae of cockroaches, bees, ants, crickets and other insects are found. This is due to the impossibility of complete removal of insect parts from food products.
They are also eaten through the substances produced by them and used by us as colorants. Today, most culinary dyes have synthetic origin, but in the past the red and pink colors were obtained from insects. For example, the pigment phenoxazine (orange) extracted from Pachilis gigas B. (Hemiptera: Coreidae) showed high dyeing power; it can be used as a colorant to ice creams, cheese, mayonnaise and cream.
Which species are the most eaten in Brazil?
Ethnographic data on the practice of entomophagy in Brazil date back to the sixteenth century, when the first chroniclers made the first records about the nature and indigenous peoples. However, the number of species of edible insects in Brazil is undervalued. Considering the rich biosociodiversity found in Brazil, it could be stated that entomophagy in the country is much underestimated, since nutritious edible insects are abundantly available.
Several references provide ample evidence that many insects were (and still are) considered important food for Brazilian indigenous groups. In 2006, Costa Neto & Ramos-Elorduy published a review on the practice, presenting the use of insects as food by 39 indigenous groups and urban communities. A total of 135 types of edible insects have been reported in 14 (54%) of the 26 states of the Brazilian territory. These resources are divided into nine orders and 23 families. Only 95 are identified to species level while 18 are at the genus level, and some are reported only by their native names. Species belong to the Hymenoptera are the most abundant (63%), followed by those in the order of Coleoptera with 22 species (16%), and Orthoptera with 9 species (7%). These resources are consumed as immature (nymphs, larvae and pupae) and as adult, in part or whole, as well as products made by them such as honey, propolis, pollen and wax. In general, people consume edible species depending on their presence, abundance and availability.
To introduce insects in the diet, we need to know which species are edible, and how they need to be prepared and cooked for consumption. The fact that knowing about the nutritional and ecological advantages of entomophagy, as well as the consumption of insects by indigenous peoples, can contribute to arise some sympathy among enlightened people, but it will never be enough to eliminate blockages and reinvent the insect as a privileged food where it is initially viewed with despise.
It is a disservice to state that insects are eaten only in times of scarcity and famine, as these organisms provide a significant amount of calories and nutrients that are available to people.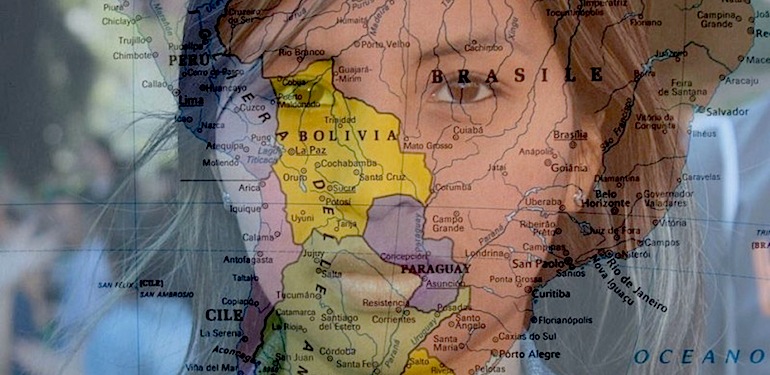 Do the modern brazialian edible insects producers need some special authorization to deal with this new food?
Currently, based on the ordinances of the Brazilian Institute of Environment and Renewable Resources, only non-endangered insect species can be commercially bred for animal feed purposes only. The problem is the ecological imbalance that can occur if a producer who, for example, creates crickets in abundance, accidentally releases the animals from his factory.
Brazil does not yet have laws regulating the use of insects for human consumption, but only as animal feed. The new food, the new ingredient, from edible insects, must be approved by the National Sanitary Surveillance Agency. But first, it needs to be regularized in the Ministry of Agriculture, Livestock and Supply as animal feed.
About two years ago, a group of professionals from different sectors came together and founded ASBRACI – Brazilian Association of Insect Breeders, which seeks among its actions to call the attention of the government to the theme of entomophagy, with the goal of the proper regulation of the creation of different types of insects for human consumption, besides consumption as animal feed.
What's the best communication strategy to to make the consumers overcome the "yuk factor"?
Educating the public on the palatability and nutritive quality of insects, as well as its importance as a food resource for improving the health and life of the various ethnic groups in developing countries.
Conducting extensive studies on food quality and safety of selected species.
Methods for mass production of insects in adequate sanitary conditions should be done in order to not depend on the collection of specimens directly from nature. Learn how to rear edible insects in tropical conditions achieving high productivity, can be feasible with financial support from industry as well as the formation of critical mass in the academic sector.
Masters and PhDs in Manufacturing Edible Insects (health, management, genetics, nutrition, physiology, ethology) are fundamental for the development of agribusiness in different Latin American countries.
We are witnessing a huge interest in edible insects, do you think this new food will soon be normalized also in the western countries?
Edible insects are one of the renewable resources that are available for sustainable exploration to relieve malnutrition and hunger in the world. Through selecting suitable insects for human consumption, Western populations need to review their eating habits and consider, in the light of current knowledge, the nutritive potential offered by insects, given the large quantity of proteins, fats, vitamins and minerals they present.
However, governments usually do not have any interest to make any kind of legislation by approving the regular use of insects as human food simply because these organisms are considered as pests or as disease vectors, and thus must be exterminated.