Interview with Daniel Vach, cofounder of Sens Foods
Tell us how you got interested in the edible insects issue
As a lot of people in entomophagy now, I have got interested in the idea after the Edible Insect book by FAO, UN, got coverage in our local media. I couldn't have stopped reading about all the details. It was 2015 and nobody around me talked about it and no one could have bought any insect product. I have decided to change that.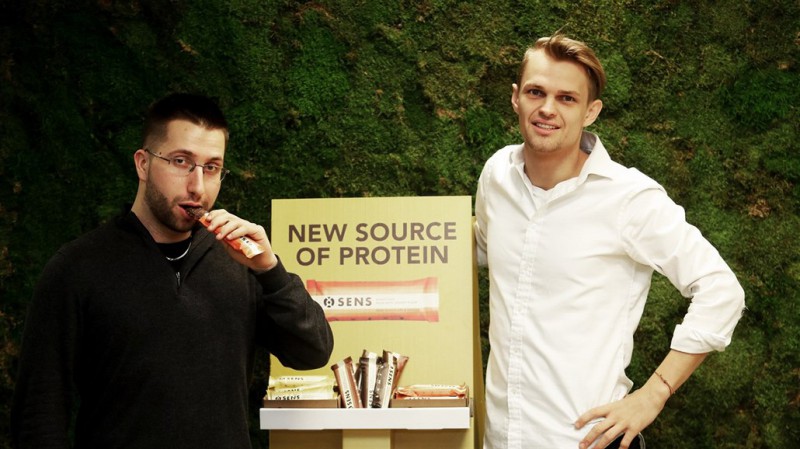 How and when did you have the idea to start Sens project?
We wanted people to start talking about edible insects. 3 years ago, the idea still sounded too crazy and to be honest, the days before we went to Kickstarter with our project, we hadn't been sure about the idea at all. Luckily enough, it went well. Things moved quickly and soon after Kickstarter we have landed our seed investment and SENS took really off. Generally, the idea behind SENS, in the beginning, was to come up with an insect product focused on the B2C market. Our goal was to overcome the famous yuck factor with something delicious and nutritious. As project grew, we just followed necessary steps and that got us from consumer brand even into farming business.
What products are you marketing at the moment?
We started SENS with two products – energy and protein bars, both of them offer a different benefit to the human diet and both of them serve a different purpose in promoting insects. Our energy bar is thanks to cricket flour and added fibre a well-balanced snack when having a sweet tooth. Therefore, we have shown that crickets can be tasty. With our protein bar, we focused on a high amount and a high-quality protein content in a bar to show that cricket flour is really rich in quality protein. More products are coming soon.
Where do you get your insects (or insects flour) from?
When choosing our cricket flour supplier, we knew we are facing an important task. In the beginning of insect eating trend, we knew we could have killed the idea if we had a safety problem. We analysed various suppliers all around the world and ended up inspecting various suppliers in Thailand. We ended up creating a lasting partnership with Nicolas Bery, whom with we have since co-founded a new venture Cricket Lab, cricket farming project in Thailand. Now, we are taking cricket farming on a large scale and technology of today. We therefore supply also other companies with great quality cricket flour.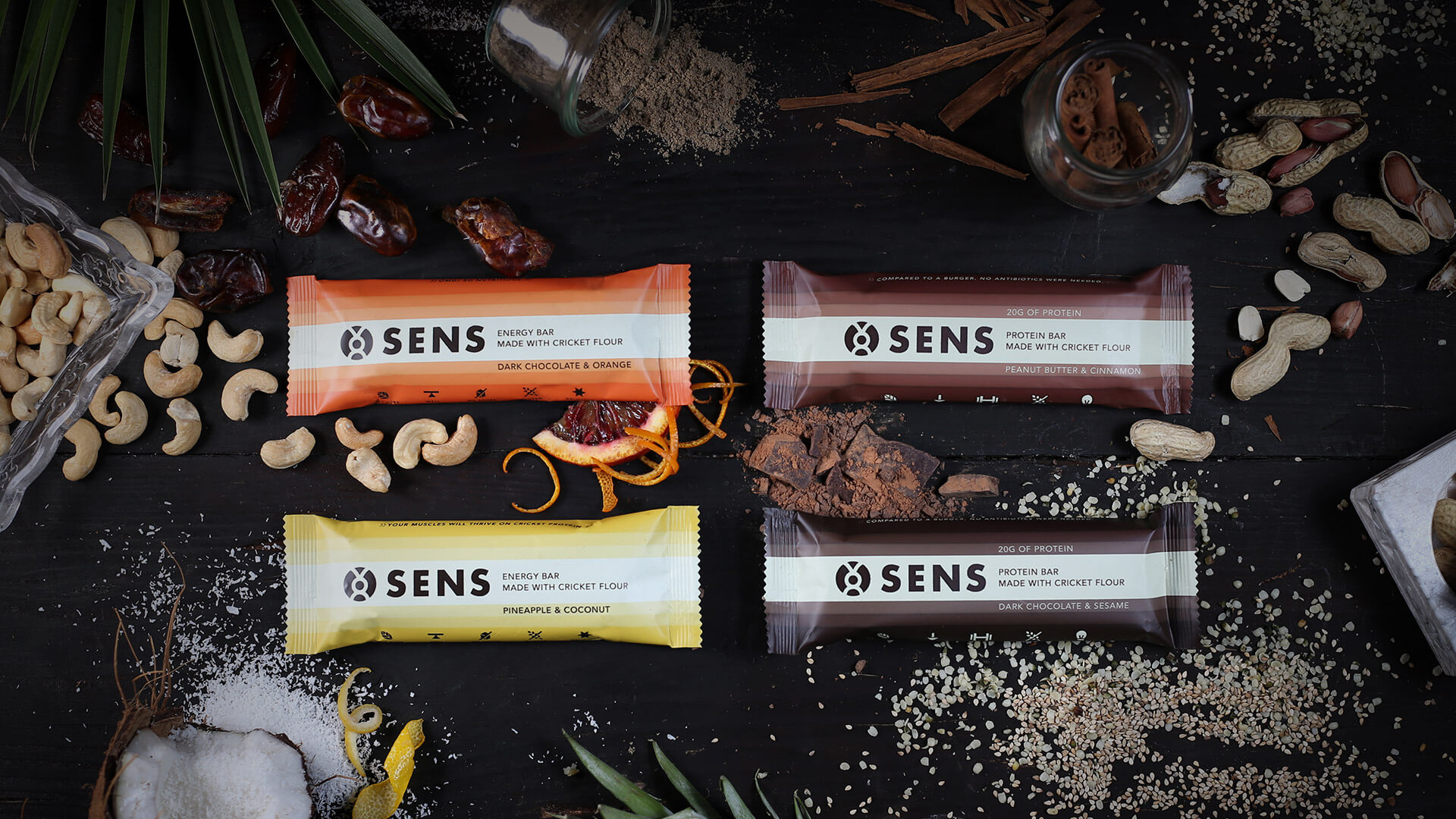 Is the market developing enough to sustain your business?
2018, we have seen quite a development lately. The markets are now getting hot and there are various big partners interested in products with cricket flour. However, we are still an investor-backed startup so the goal is to grow let's say exponentially. So far, things are going in the right direction. Our current aim is to develop technology, new products and distribution.
What will Sens Foods be in 2020?
SENS will have a leading role as a consumer brand in Europe having a whole portfolio of insect-based products. SENS will educate the market and consumers. SENS and Cricket Lab will be at the forefront of cricket farming technology supplying market with ever increasing amounts and decreasing price of the highest quality cricket flour.