Interview with M. G. Leonard, author of "Beetle Boy"
Can you tell us a bit about the `Beetle Boy's' story?
The Beetle Boy of the title is Darkus Cuttle, and at the beginning of the book, his father has mysteriously disappeared from an entomology vault at the Natural History Museum in London. He's sent to live with his uncle and it's there that he meets a rhinoceros beetle, and forms a friendship that helps him find his father, which is the story at the heart of the book. The book is published in Italy later in the year.
A little about you?
My name is M.G. Leonard, and I work at the National Theatre on the South Bank of the Thames in London, England. I've always been interested in stories, whether they're danced, acted, plays, poetry, paintings or books. This is my first book, and I still have my job as a digital producer at the National Theatre, but I hope, if Beetle Boy is a success that I will get to tell stories for the rest of my life.
Why did you choose an insect for your tale?
The tale came about because of the insects, they inspired the story, so I can't say I chose an insect, beetles in this case, for this story. It was when I learned how ignorant I was about beetles, and how important they are to the planet, that I wanted to learn more and write stories about them.
Why a Rhinoceros Beetle?
The main beetle in the story had to be a beetle that my protagonist, Darkus, would find really cool, and want to befriend. So it couldn't be something pretty or threatening or weird – it needed to be a beetle that was awesome and strong and powerful, yet friendly. When I looked at all the different species of beetles, the rhinoceros beetle was the most striking and it is one of the strongest creatures on the planet, able to lift 850 times its own weight. I thought it was like the Incredible Hulk, but without the attitude problem. A boy, if they saw a rhinoceros beetle on the pavement, would definitely be in awe, and want to learn more about it.
What's your relationship with insects in general?
Before I wrote this book, I would have said that I did not like insects, that I was frightened of them, and that they were horrible things. However, since discovering how amazing beetles are, and doing nearly ten years of research to write the best story I'm able, to try and do them justice, I now have an obsessive fascination with insects and a real passion for beetles. I'm not an entomologist – more a 'beetle tourist'. But I have a great love for insects now, and realise that it was my fear and ignorance that led to my negative relationship with them.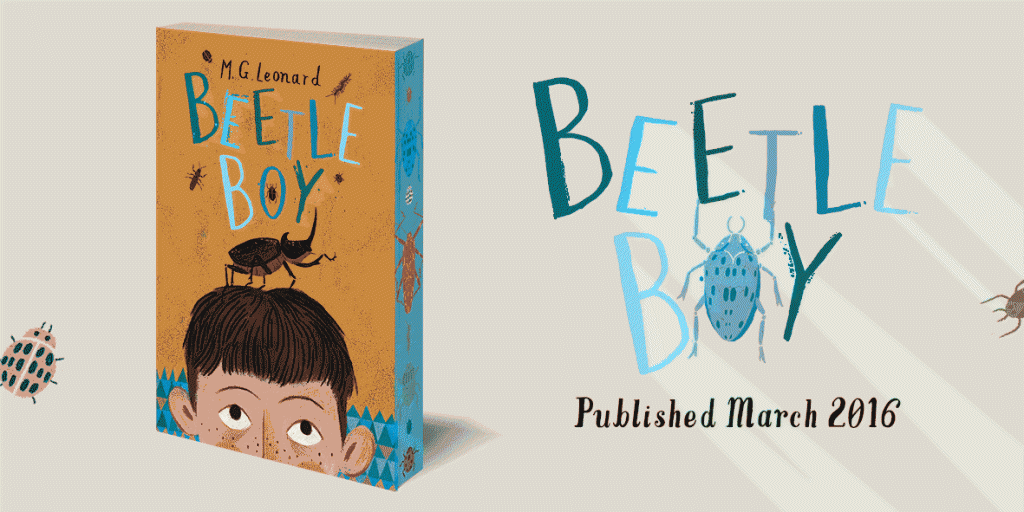 Have you ever tried an edible insect? If not – would you?
I have not tried an edible insect, yet! However, this will change in the next month. I'm going to visit the Bug Farm in Pembrokeshire, Wales where they have a restaurant making food with insects. And I intend to sit down and have dinner there and enjoy every single bite of my bug burger! I'm looking forward to being able to eat insects.
Do you think that we, as Western People, have the wrong approach to the insect's world?
Yes – I believe that the people in the West could learn a lot from the people in the East. We treat insects with distain, fear, ignorance and misunderstanding. They are such important creatures that we should understand them better and appreciate them more. I'm fascinated with the Japanese culture and their approach to the insect world. We could learn a lot from them.
Do you think that entomophagy could have a bright future in the West?
It is inevitable that we will eat insects, however, sadly, I think that it will take a long time and maybe necessity to encourages people in the West to eat insects. We need to change our attitudes. Insects are seen as a novelty food source, and not as a good sustainable replacement for meat, despite the evidence and the arguments to the contrary. I hope that we become more open minded in our attitude towards insects and embrace them as a food source, but I think it's going to take some time.
Beetle Boy by M.G. Leonard is out now, published by Chicken House. To find out more about The Great Stag Hunt supporting British Stag Beetles click here