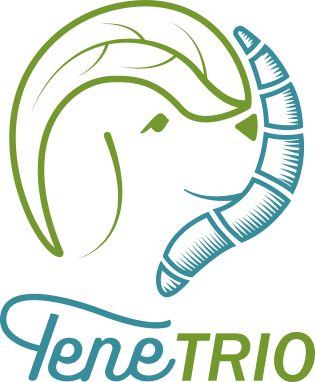 Interview with Sabrina Jaap, cofounder of TeneTrio
Tell us how you got involved in the edible insects world
It was more of a coincidence… a twist of luck and fate, I guess. Definitely nothing I would have imagined three years back. In mid 2015, I received a call from one of my current business partners, Katrin. We are both old friends from high school and she told me about this project that they were about to initiate as a scientific project at the University of Potsdam. She also said that they were debating whether the project could be turned into a spin-off company eventually. And that's how the stone got rolling. We founded our company (the EntoNative GmbH) and even closed our seed-round financing.
Why are you focused on pet-food?
In the beginning we decided for the pet food market as our first market because first of all, the legal environment surrounding the Novel Food Regulation was still very blurry and at the time it was not clear whether the EU would commit to edible insects for human consumption. Nevertheless, the pet food segment has been a fantastic market so far because there is a lot left to be desired for with many of the conventional dog food and snack products. So that is why we developed our first product and are happy to hear that our customers are glad to finally find a viable alternative on the shelves.
What products are you marketing at the moment?
Right now, we are producing and selling our so-called "TenePops". An airy, popcorn-like dog treat, TenePops are a hypoallergenic, low-calorie and sustainable dog snack based on edible insects (mealworms). Available in four flavors. And since we rear our mealworms in our own farm, we obviously tightly control the quality of our most special component.
What about the market in Germany?
We are currently almost solely selling on the German market, which is why our website and online shop are still only available in German language. This is going to change within the next months though with international shipping options being added soon as well. Some exceptions aside, we are planning on scaling up to add more markets (starting with Austria and Switzerland) in 2019. The following year, we would like to enter additional European countries.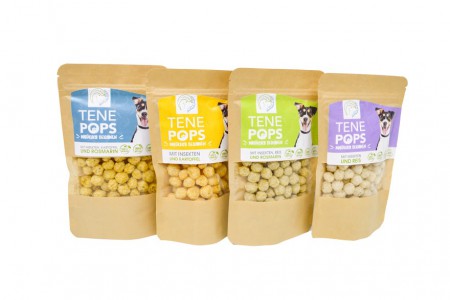 What do you think about human-entomophagy?
We love eating insects! We also love trying out different types of insects. We are always curious about different flavors and characteristics of a new insect and we definitely believe in the tremendous potential that edible insects can to offer to solve many of the current nutritional issues we find, looking at it on a global scale.
What are your plans for the next two years?
In the upcoming two years, we are planning to add an array of other products into our portfolio for the petfood market. Especially functional dog treats and main dog food menus with our mealworms as basis. Potentially, we are also considering tapping into other pet categories, such as cat food and cat treats but due to their different physiological requirements, it will take additional research and consideration. Subsequently, we also plan to enter the human food market by developing and establishing a separate brand with nutritious mealworm-based products.