People who eat insects are seen as brave, interesting, imaginative health-conscious and environmental friendly.
The famous quote «we are what we eat» is true for different reasons. What we eat shape our body and the environment, but it also shapes our mind. We feed on the images and meanings related by the food we are eating. Expanding this notion, our food choices also have on impact on how the world and people see us.
This theory was developed by the French sociologist Claude Fischler; he called it "magical eating".
We are what we eat: absorbing the images and beliefs of the food we eat
When we eat a certain food, we absorb the macronutrients and micronutrients; proteins, carbohydrates, lipids, vitamins and minerals that gives us the energy our body need.
We are maybe less aware of this notion, but we also absorb the "images and beliefs" of the food we choose the eat.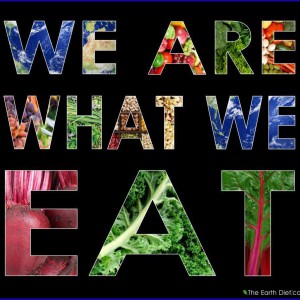 Even though most people would not admit such an idea, Paul Rozin showed in two experiments that physical and personality impressions of people who eat certain animals were linked to the characteristics of the food those people ate. During a survey describing people habits and behaviours on a fictive island, people who ate turtles were considered better swimmers and people who ate boars were considered more aggressive by the participants.
Another example is when people go to a fast food. When people order a salad and a burger, they consider the overall meal as healthier as if they would have eaten only a burger. Eating a salad, "magically" made the meal healthier.
But what about eating insects? How people who eat insects are seen and imagined by other people? What are their traits of characters.
Choosing to eat insects is now seen as positive
Even if many have been conducted about how people who choose vegetarian option over meat option are seen, no such study was conducted regarding choosing to eat edible insects. This study conducted in Switzerland is therefore the first of its kind.
Two parallels studies were conducted:
The aim of the first study was to explore how someone with vegetarian or insect burgers on their grocery list is compared to someone choosing to purchase beef burgers.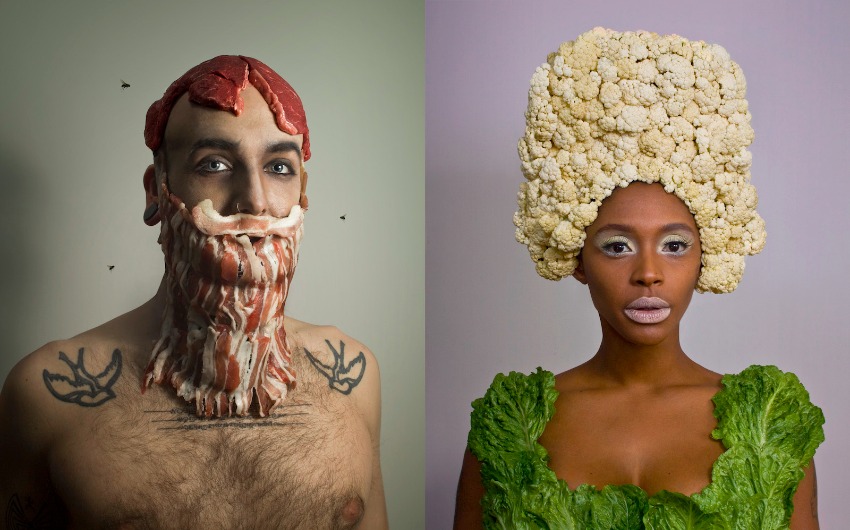 On the second study, participants were asked to evaluate the character of a person who either chose a menu with insect schnitzel, vegetarian schnitzel or pork schnitzel.
The results of both studies are the same and are positively surprising. We could have expect that eating insects seen as weird, disgusting and as «food of famine». Therefore a person making the choice to eat insects seen negatively. The results went in the opposite direction!
The 1100 participants evaluated the characters of people according to 16 bipolar attributes such as health-conscious, environmentaly-friendly or athletic.
The results of both studies showed that consumers of insect and vegetarian products were perceived as more health-conscious, environmentally friendly and knowledgeable than meat consumers. Moreover, people who eat insects were seen as the most imaginative, brave, and interesting. On the other hand, people who choose insects or meat were seen less animal-lovers than people who chose the vegetarian option but more tolerant.
This result is interesting because it shows that eating insects as food is seen a healthy and environmentaly food-choice eaten by brave, cultivated and innovative people.
This also showed that people who eat insects are still considered as people who eat animals. Therefore, as previously explained in various studies eating insects could not be considered as an alternative for all vegetarians.
How to convince people to eat insects ? Focus on the difference
When consumers consider plantbased meat alternatives as healthy and environmentally friendly as insect-based alternatives, why these consumer chose insect products instead of other meat alternatives?
As Jonas explained, a solution to increase the acceptance of insects as a food source is to find factors that make insect consumption itself an attractive food option. It will lead to a positive product-consumer image.That is why developing a positive image might eventually be one strategy that could be used for insect related marketing purposes and advertising messages.
Could empowering people on how brave, cultivated and innovative they are be a solution?
Resources:
Hartmann, C., Ruby, M.B., Schmidt, P., Siegrist, M., Brave, health-conscious, and environmentally friendly: Positive impressions of insect food product consumers, Food Quality and Preference (2018), doi: https://doi.org/10.1016/j.foodqual.2018.02.001
Manger magique – Aliments sorciers, croyances comestibles – Claude Fischler (1994)
Nemeroff, C., & Rozin, P. (1989). "You Are What You Eat": Applying the Demand‐Free
"Impressions" Technique to an Unacknowledged Belief. Ethos, 17(1), 50-69.
House, J. (2016). Consumer acceptance of insect-based foods in the Netherlands: Academic and commercial implications. Appetite, 107, 47-58.