A short talk with Alexander Maroy, founder of Nusect
Tell us about Nusect and how you got involved in the insect world
I was veterinarian in pigs and poultry and I was looking for another challenge and the owner of this company would like to sell it. I believe in a future for insects so I bought the company 2 year ago, last year I also bought a second company Topinsect. Nusect is a insect producing farm. We cooperate with Topinsect.
We are producing locusta migratoria, mealworms and buffaloworm. We are handling in all kind of insects (like crickets, fruitflies, dubia, etc). Our clients and our wholesaler all over Europe, 95% is for petfood but we are selling also for human consumption.
What products are you marketing?
We sell our products alive or blanched and frozen. For petfood we sell our product with the mark Topinsect.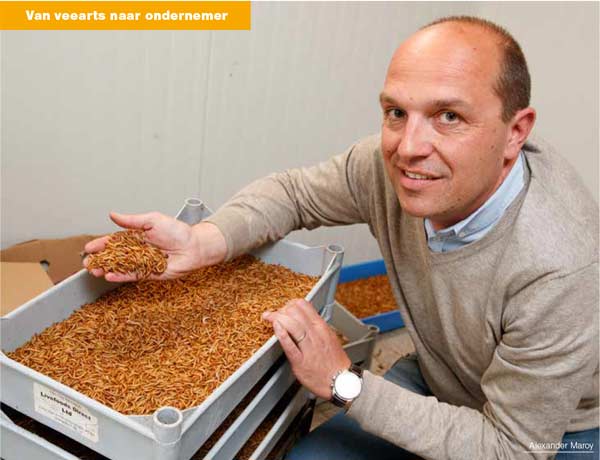 And for human consumption?
Blanched and frozen in bulk.
What's the main obstacle today on your business way?
For human consumption I see that people are not really ready to eat insects.
For feed prouction: we still have to learn a lot about to produce on industrial level.
What was the main you've found at the beginning?
We are still learining every day, we are a starting sector and all producers still have a lot of questions…
What kind of market growth do you imagine for the next 2 years?
I hope that human consumption can grow the next few years, also I think insect-based protein can have a big value in all kind of petfood and aquaculture feed.