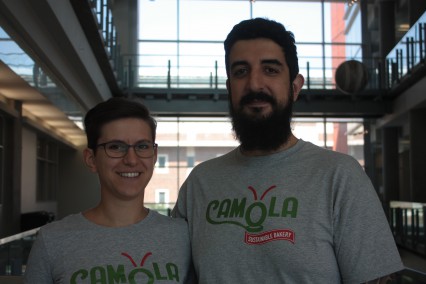 Interview with Claudio La Rocca, Camola co-founder
How did you get into the word of edible insects?
Everything started about 2 years ago. One of our colleagues brought some dried grasshoppers during a meeting. The idea of eating insects was completely new to us, but we decided to try them anyway. The taste was not great, but that experience made us start researching information about edible insects. After reading books and scientific papers on this topic, we decided to try some more products already available on the market. Back then the options of products available in Canada were few, so we decided to cook for ourselves using cricket and mealworm flour (hence the company name, "Camola" means mealworm in Italian). When we decided to start a business based on edible insects, the idea of adding insects into traditional Italian recipes seemed from the start a very good way to make people try edible insects.
What do you offer with Camola?
The idea is to offer snack sized food inspired by the Italian culinary tradition, to accustom people to edible insects and the sustainability associated with them. We believe that the best way to convince people to try edible insects and to add them to their everyday diets is to present them in a reassuring way in products they are used to eat. Right now, our line of products includes sweet treats and bread, but we also have some pasta and sauces that will be released on the market in the next months.
What is the reaction from Canadian consumers?
Canadian consumers are generally used to the idea of trying different food coming from other parts of the world and from different cultures. This open-mindedness towards different flavors and culinary adventures plays in favor of companies trying to commercialize edible insects. Overall, the reaction to our products has been positive, people want to try our products and our sales volume is increasing. As for any entomophagy products, acquiring new customers requires a period of market education, but we are optimistic about the future.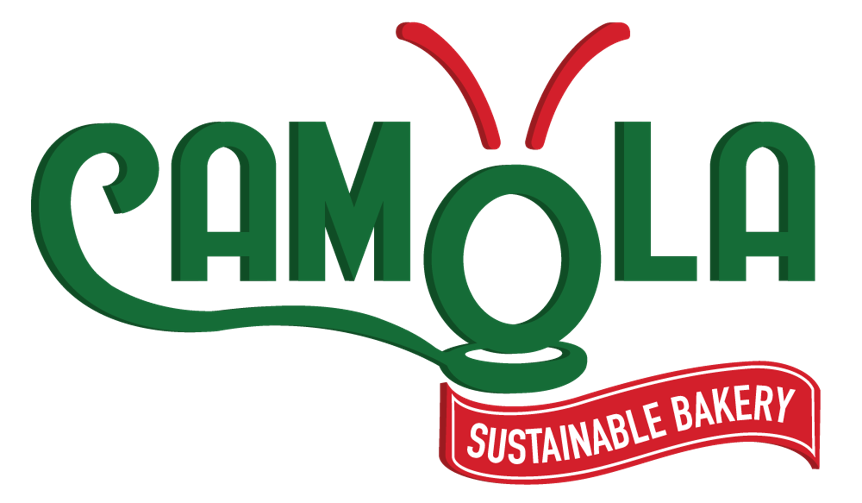 Does being Italian give you a commercial advantage?
The "Made in Italy" label has a great commercial advantage compared to other ethnic products. Consumers are more inclined to buy food products that are made in Italy or that are based on Italian recipes. Offer an Italian product in a foreign country has advantages in terms of perceived value.
Having to choose food products in which add edible insects, Italian food is a good option to propose to customers, and a safe bet!
What are your projects for the future?
We are currently selling at one Farmers Market. We are going to add other markets to our selling places in the next few months. Next will be approach local stores and coffee shops who may want to carry our products, in order to reach more customers. The third step in our go-to-market strategy will be open to online sales, to reach markets outside the local one. We are also working and testing additional recipes, to increase the list of products we can offer.