"Curious to know what the applications of insect larvae are in broiler farming?
We will discuss about insects, meat quality, consumer opinion and the environmental impact of poultry farming together with European experts.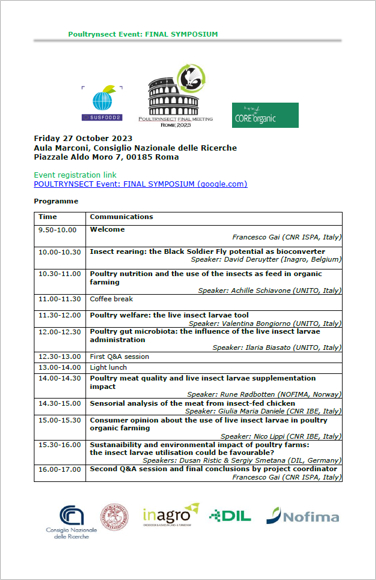 You will be able to find this and other information in the final event of the Poultrynsect project which will be held on Friday, 27th October in Rome".
To sign-in, click here