Interview with Ms. Rungtip Malasithiwong, Co-Founder & Managing Director of Protanica Co., Ltd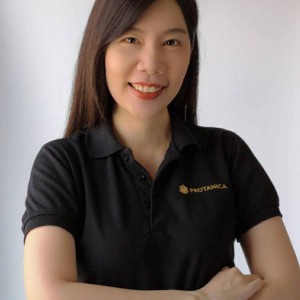 Tell us how you got involved in the edible insects world
It has become increasingly obvious that the path that we are on as humans is not sustainable. In 2018 we started an in-depth study to try and understand the future of feeding the world. We compared cultured meat, plant-based protein, lab-grown meat, and edible insects and quickly came to the conclusion that cricket powder is the most sustainable and environmentally responsible way to feed the world. In fact, it is our belief that without rapid adoption of alternative protein sources, there is a great danger of a health crisis in our future. Through the cricket samples we collected from various farms throughout Thailand we have proven by laboratory testing that cricket powder is the most nutritious food available to produce in a sustainable manner.
In 2019, we registered Protanica Co., Ltd. in Thailand to support the manufacture of our cricket powder. One year later our factory began production at the start of March 2020 and successfully certified by SGS for GMP & HACCP to provide our customers peace of mind that Protanica's cricket protein powder is a world-class product manufactured under the most stingent recognized food safety standards.
As of October, 2020 Protanica became the first and only cricket powder manufacturer in Thailand to be certified for GMP by Department of Livestock Development Thailand. Consequently, we have fully complied with all relevant regulations and are ready to export to the European market.
What's the core business of your company?
Our long-term vision has not limited Protanica to cricket powder as super food, but we have the expectation that everyone can add our product to their daily meals at home. The highly nutritious nature of cricket powder can also support solving critical nutritional deficiencies in the developing world.
Finally, and most importantly, our corporate objective is not to sell our product at the highest possible price, but rather the lowest. We believe that through our research and engineering efforts we can bring this healthy, sustainable and affordable protein to the masses, thereby making our world a better place for all.
Do you farm insects in our own plant?
We realize that number of cricket farms are growing and still have a lot of room for improvements in efficiency where we can support and educate small-scale farmers with good agricultural practices and sustainable technologies. In 2020, our lab scale farm has been developed and studied the environmental aspect which may affect to the growing of crickets.
As of July 13, 2021 our Protanica cricket farm has been certfied for GAP. In addition, our path forward enabled us to support small communities and small-scale cricket ranchers. We source crickets from our own farm and local farms that have passed GAP standard and complied with the terms of our strict supplier monitoring program.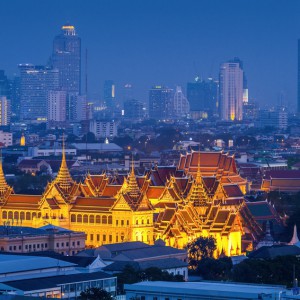 What products are you marketing at the moment?
As a food business operator, we have never stopped learning how to encourage people to balance their consumption with this sustainable protein source. It is our mission to make life easier for consumers with more convenient, tastier and healthier food. Based on our market studies, we realized that snack like crispy chips and crackers are the best selling product in every supermarket and convenience store in the world.
In June, 2021 we lauched our new product, the so-called 'Protanica Cricket Bites,' which are a mixture of Thai fragrant brown rice blended with our premium cricket powder and our signature flavors: Authentic Tom Yum, Spicy BBQ and Zesty Paprika. They are baked not fried, packed with protein, enriched with vitamins and calcium, as well as trans-fat and gluten free. We believe it's always a good time for Protanica cricket bites in order to feed your hunger, build your muscle, and save the earth, one bite at a time.
How's the market growing in Thailand?
Last year, most consumers used our cricket powder for their daily recipes to supplement the protein content of their homemade meals. Some have opined that our cricket powder tastes like crispy pork, some feel they have the smell of truffle, and some simply love to add the product to their children's meals or as a protein shake. This changing of lives on a personal level is the greatest motivation to our team to continue developing Protanica's premium cricket powder.
Since we launched our Protanica Cricket Bites product, the B2B food industry in Thailand has shown a tremendous amount of positive interest for cricket-based products rather than cricket powder alone as food ingredient. As good as they are, nothing happens until something moves, and now the doors are opened.
Do you think that processed and packed insects could be attractive in the geographical areas where people used to consume edible insects in traditional ways?
The traditional way of crickets consumption has not limited people to try new delicious tastes of processed insects, the way people get used to; does not mean the single way they will choose. We are focused on doing our part as a food producer; we are committed to creating an alternative choice for health, for daily nutrition and for a better tomorrow.
Recently, we have found that most consumers are excited about our Protanica Cricket Bites and their delicious and crispy texture. The Protanica Cricket Bites are now available in Japan and soon to be available in other regions.
Our long-term trajectory is not only focused on producing cricket powder as a superfood, but we are committed to the fight against climate change. We have never asked anyone to stop eating other protein sources but we would rather create more choices for everyone to balance their own consumption with this sustainable protein ingredient. We know that creating change is challenging, but nothing changes if nothing changes.