Montana State University will host its 32nd annual Bug Buffet from noon to 4 p.m. on Wednesday, Feb. 12, in Ballroom A of the Strand Union Building.
The event is free and open to the public.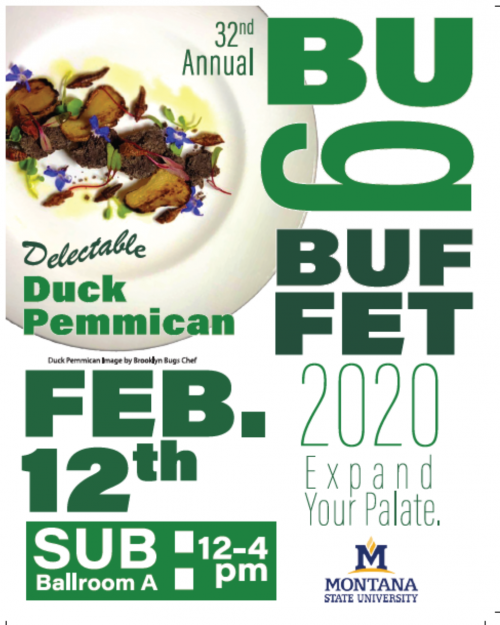 The Bug Buffet features free samples of dishes prepared with insects. This year's menu items will include cricket acorn bread, chapulines (grasshopper) sunchoke chips with crème fraiche, Tenebrio (mealworm) quesadilla with chapulines salsa, Orthoptera three sisters soup, smokey jumper watermelon-jicama salad, Tenebrio Montana lentil succotash, Bombyx (pupae) wild rice with juniper berries and spruce, iced Mexican chocolate brownies with cricket and black ant chokecherry smoothies.
Get details and register here.