A short talk with Lyn Miao, Marketing manager at Max Industrial Microwave
Tell us about the company and the products you market
We mainly manufacture industrial microwave machines, including batch ovens and tunnel conveyors.
Our microwave machines are mainly used for drying, heating, sterilizing, bonding and roasting applications.

What kind of products do you specifically produce for the edible insects industry?
Our machines were at first used to dry mealworms here in China.
During the drying process, microwaves can also sterilize insects to make them fit the food safety standards. On the other hand, microwaves maintain the original appearance of insects.
What's the average cost for an industrial insects-dedicated microwave drying system?
It's wide range: from thousands USD to tens thousands of USD, depending on the customers' capacity requirements.
What are the technichal differences between an insects-dryer and the others?
Microwave can shorten drying time (microwave only take 9 to 15 minutes to dry one batch of insects, while hot air dryer need several hours), it can also puff insects, keep their original color and appearance as well as reduce the loss of nutrients during the drying process.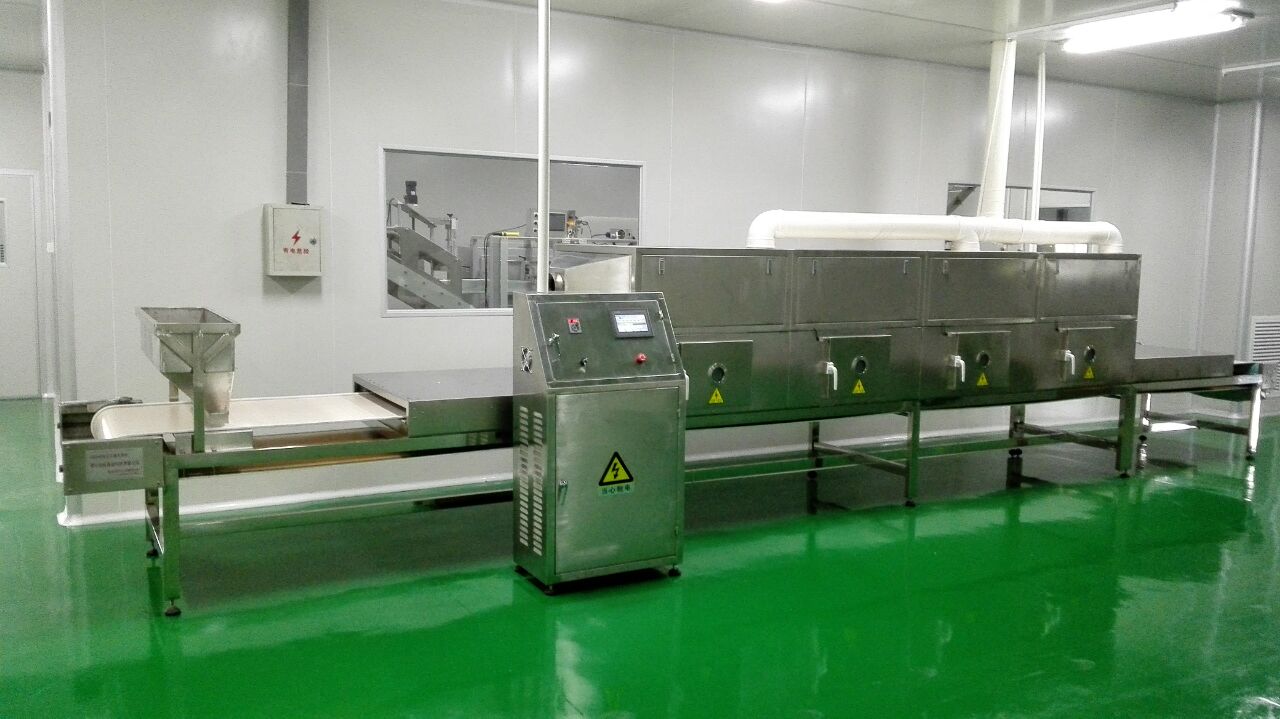 Is a microwave dryer less expensive in terms of energy consumption?
Not actually, microwaves dryers is more expensive than traditional hot air dryer in terms of energy consumption.
Is this market increasing?
Yes, the market is increasing.