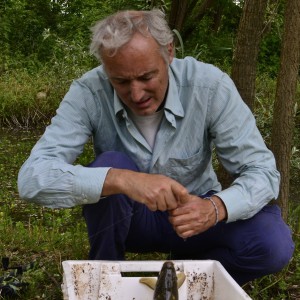 Interview with Alberto Franco, founder of LagunaLab
Tell us about LagunaLab and how you got involved in the edible insects world
LagunaLab is a project from Cimi S.r.l., a company born in order to rear freshwater shrimps (astropotamobius pallipes). After 2014 all the production died because of the arrive of the Louisiana Red Shrimp (Procambarus clarkii) which brought also a fungal disease. After that I wanted to find another innovative production, and along with Marco Meneguz (Phd at University of Torino, IT) we started to build a rearing facility for some insects. After few months also another student (Alberto Zamprogna) joined us, and we decided to give a name to this project, and that name is LagunaLab.
What's the role of edible insects in your project?
Insects have a huge potential from various points of view. First of all they can be used in order to digest manure and other farming waste that normally costs a lot of money. They work the waste faster than earthworms and soon you can have a very good quality organic fertilizer. Of course, insects that grows on this kind of waste can not be used for edible purposes. But on the other hand, vegetable waste are also digestible for certain insects species (like Hermetia illucens, the one that we use); in this case you can even use the insect as food or feed.
Did you have private or institutional funding?
At the moment we are funding our company by ourselves. But in a sense, as we cooperate with students from the university, we have also a public funding ( laughing). We applied for the Horizon 2020 program in 2015 without succeeding, of course we are constantly in search for funding program, but it is not easy.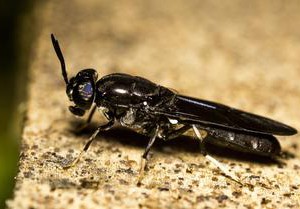 What's your vision about the future of this industry?
We strongly believe that the potential of insect is huge. For our single company we hope to build a strong know how about the rearing systems (structure, hvc, insect biology) and we want to build an integrated farming system in which insects have the capacity of closing natural cycles.
What's the main obstacle at the moment?
Of course laws are not helping us as the normative process go slow. But at the same time it can be an advantage in the sense that we have time, with small investments to fully understand every aspect of the production.
What do you think of human entomophagy?
We think that human entomophagy is the future. In the next 30 years world population is going to increase by 2,4 billion people. Our food system need to be redesigned in a way that will increase food security and reduce waste. Especially in the developed countries almost 30% of the food is thrown away. We absolutely need to make this system more efficient, and insects can help us! Additionally, Iron, Zinc and Protein deficiency are the three major nutritional deficiencies in the world. The nutritional composition of insect show in many species high values of this three components, regarding iron and zinc even higher that common meat!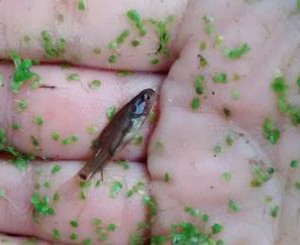 What are your plans for the next couple of years?
We hope to finish our farm in San Biagio (Cuneo, Italy) and to start rolling the entire production. We hope to be able to sell high quality products (vegetables, cows, pigs, chickens, fishes and insects) to high quality speciality shops and restaurants.