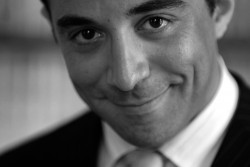 With the new procedure, how long will it take for the applicant company to be fully authorized after submitting a request for authorization (assuming the documents are in order)?
Undoubtedly the terms of the new authorization procedure are clearer and more defined compared to the former regime. It was actually one of the Commission's goals.
The ordinary time-limits for the conclusion of a Novel Food authorization procedure should be seven months, plus nine months in case the Commission wants to obtain an assessment from EFSA. Then there might be particular cases where supplementary information must be provided or in the event that there are dissenting opinions of some National Authorities.
Different terms instead apply for the notification of traditional foods from third countries: in this case the Commission shall transmit the documentation to the Member States and to EFSA within one month from the receipt of a notification; moreover within four months from the date of notification a Member State or the Authority can submit duly justified objections to the Commission. In case of no objections, the notification is registered in a specific section of the unionist list; if objections are raised instead, the procedure is stopped and the applicant may submit an ordinary request for authorization under the already mentioned terms.
We'll discuss about these issues during the Seminar "Novel food" that will take place in Bologna, on the 24th of June.
Avv. Daniele Pisanello – Lex Alimentaria