Interview with Ÿnsect, FARMŸNG Project Coordinator
Tell us what's the Farmyng Project
FARMŸNG will demonstrate a large-scale, first-of-its-kind bio-based value chain producing sustainable, safe and premium feed products from an innovative origin: the Tenebrio molitor insect (mealworm). The plant developed for FARMŸNG will use the efficiency of mealworm physiology to convert vegetal by-products in mealworm biomass and transform those mealworms into sus-tainable proteins and lipids for fish feed and pet food end markets. In parallel, manure will be re-covered for soil fertilization applications.
Why a consortium? What are the benefits?
The FARMŸNG project is funded in the frame of Horizon 2020 Public-Private Partnership Bio-Based Industries Joint Undertaking and brings together 20 key players in the bioeconomy spanning every link in the value chain: from the feedstock production and processing steps to the end products.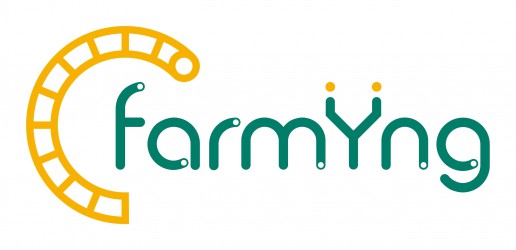 What's the role of automation in this kind of production?
Automation is here to help our Ÿnsecters team of Beetle farmers to raise our beetles. It helps remove heavy manutention labor for farmers; it helps beetles farmers predict beetle's population behavior for better long-term decisions, and also helps drive operation by proposing automated standards for day to day operations. Last but not least, automation helps ensure highest welfare standards by enabling regular and automated veterinarian checkup at every life stage of our beetles.
Will FARMŸNG produce edible insects for feed or for human consumption also?
The plant will developed Tenebrio molitor insect protein for fish feed and pet food end markets. FARMŸNG will not target the human food market as it is a niche market, with very small volumes traded in Europe, therefore non-relevant for flagship project stage.
Which edible insects species are you focused on?
The FARMŸNG project will use Tenebrio molitor species as it is the best insect species for industrial development: the most profitable, the best accepted by consumers and factory neighbours, and it answers customers' requirements con-cerning quality, volumes, cost and performance.
Fed with no-noble materials, insects multiply quickly, and are a rich and natural source of food for certain livestock and pet animals. Insects also emit less greenhouse gases and ammonia and use less water and land than other animal proteins value chains. No waste is produced in the process and mealworms can eat plenty of different bio-mass sources, contributing to a more circular economy.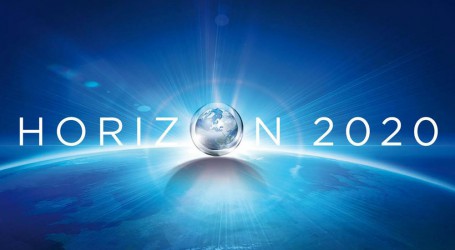 What amount of tons-per-year do you plan to reach?
The technology, developed by ŸNSECT, the coordinator, is currently up and running at demo plant level, reaching the maximum capacity of 30 tons of proteins production per month. Through the optimisation of the full-scale process, the FARMŸNG project will respond to the increasing worldwide proteins demand, transferring the technology from a demo plant to the industrial flag-ship plant able to produce almost 1,500 tons of proteins per month (20 000 tons per year) and 400 tons of oil per month, reaching a production volume never demonstrated in any insect protein production facility in the world. The fully automated process of the vertical farm is a pioneer example of 4.0 Future plant concept.
What's the growth forecast of the insects-based feed in Europe for the next 5 years?
The world faces a major challenge with the sharp increase in demand for meat and fish by 2050, to which current modes of production, whether through agriculture, aquaculture or fisheries, cannot be sustained. An innovative solution to this predicted shortage of resources, especially protein, lies in insect production and processing which can provide a serious response, but to date no industrial scale of production of insect-derived products has been reached.
The European wide adoption of this new bio-based value chain will have significant impacts in the next decade with potentially more than 1200 total new direct and indirect jobs created, more than 0.85 billion (Bn)€ direct turnover generated, 200 000 tons of premium proteins produced in Europe and 0.8 million (Mn) tons of fish catch avoided. Coupling the aquaculture industry with an insect-based protein supply will create a new sustainable value chain which reduces biodiversity loss, emits less greenhouse gases and uses less water and land than ruminant meat value chains.