January 22, 2018 – Bugsolutely's Bella Pupa won the 2017 FBIF's Most Innovative Food prize.
Bella Pupa was voted number one out of a selection of 54 competitors from different categories, including diary, drink, snack and instant foods like Wangwang, Master Kang, Haoxiangni and Three Squirrels.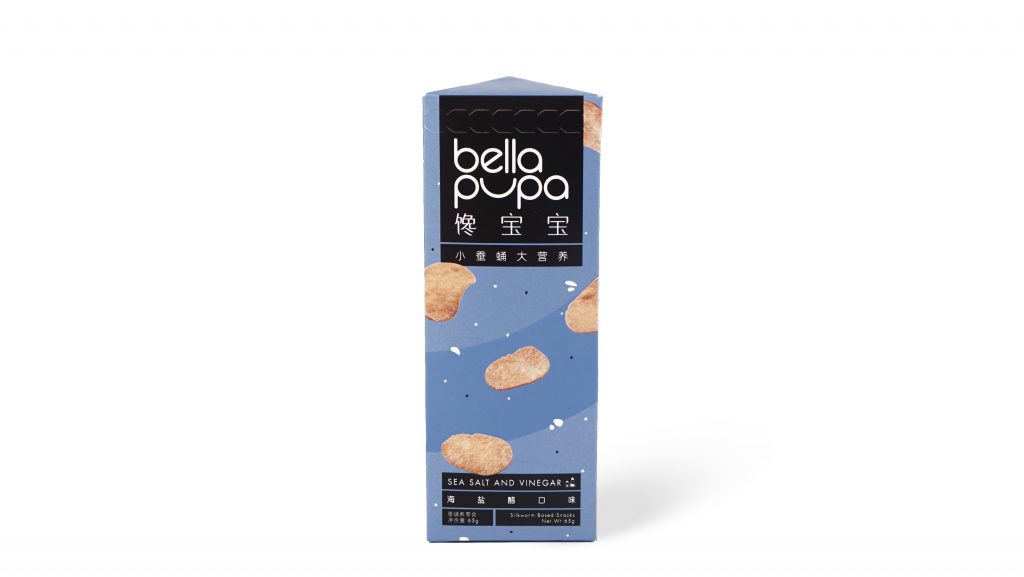 "Bella Pupa is providing us with a new idea of eating insects, which is more acceptable for the public. It caught our eyes by creating a new food category with more popular taste and fashionable design. We think insect products will become popular snacks in the future in China", commented Mote Chan, media director of FBIF (Food and Beverage Innovation Forum).