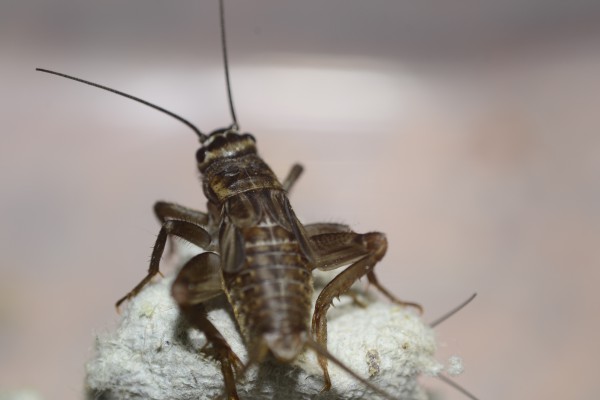 This week I decided to start the Crickerita project. Crickerita is the idea that my work group had during the lectures of the course "insects as food and feed".
First thing to do: buy the crickets!
In Wageningen there is one large pet-shop that also sells various insects as feed for reptiles and birds, so I went there and I decided what cricket species to buy.
Crickets belong to the insect order Orthoptera. As for many other insect orders, the name refers to the shape or the structure of the wings, and in this case, it comes from the Greek 'orthos' meaning 'straight', and 'pteros' meaning winged. The initial idea of Crickerita, was to use special Mexican crickets commonly called 'chapulines' (family Acrididae) because the product was designed for north-american consumers, and therefore, it was easy to use this type of crickets as they can be easily reared in Mexico. Unfortunately, Chapulines are impossible to find here in the Netherlands, so I have to use one of the species that are available here. The most common cricket that can be found in a pet shop is the House Crickets (Acheta domesticus). This species is native from South East Asia and is one of the most popular street-food in Bangkok. It has a very high protein content and it is normally fried and consumed as a whole.
The second species that I could buy and rear is Locusta migratoria, historically known as one of the Egyptian plagues that can also be found in the Bible. This Species, differently from the House crickets, can reach a consistent size (up to 6 cm) and eats voraciously any kind of vegetable.
Another aspect to consider is the life cycle of the two species. The house cricket eggs require more or less 2 weeks to hatch and then 7 weeks to reach the adult stage, while Locusta migratoria has a longer egg stage (up to 24 days). Finally, the parameter that made me take my decision was the optimal temperature. House cricket can live and reproduce at 23 degrees, which is the temperature that I have in my house, while Locusts need more or less 30 degrees. As I am living in the Netherlands, although climate change is giving the country some really hot days, I think it would be hard to reach such a temperature as 30 degrees, and I did not want to buy an expensive temperature control system. Therefore, House cricket was my choice.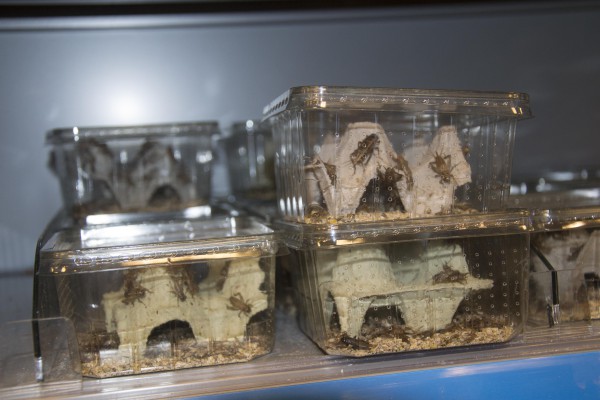 After I took my decision I prepared the box for the crickets. It had to be quite large in order to avoid high density, as crickets are territorial and could show cannibalistic behaviour. Then I used two egg containers to provide a good refuge and a small box for food. With a cotton ball, I provided water. In the adult phase, I will also put a small amount of sand in a container, covered with mosquito net, to provide a proper place where females will lay their eggs.
This is only the first step for a long path that will lead to Crickerita…