Interview with Harry Harrison, co-founder of Mophagy
Tell us the story behind the project Mophagy…
We have always wanted to create a business with sustainability and "giving back" at its core. We're both into our fitness and food and came across cricket and mealworm powder last year, being blown away by the nutritional values, flavour and low environmental impact it takes to produce. Further reading uncovered the 2013 UN report on insects as a logical solution to the future of our food and feed security – we knew then that we wanted to help develop this market. Quality edible insect ingredients were very difficult to get hold of in the UK, and after extensive research we concluded Europe as a whole was at least 3 years behind the likes of the US, who already have a blossoming entomophagy market place, and needed support if it were to have a chance of catching up. We created Mophagy to be that support – to give businesses and consumers access to the ingredients, and a voice for entomophagy in the EU.
Where do you get your insects from?
Quality and traceability of the product is of paramount importance to us. If consumers have a bad experience with edible insects early on then they won't come back and growth of the market will faulter. We scoured producers across the globe and finally chose to work exclusively with Entomo Farms, a leader in the field based out in Canada. They have best-in-class facilities, top quality feed input and the highest levels of regulation in the business. The flavour they produce from their insects is also second to none. They're also some of the nicest guys you could ever wish to meet! Due to all these things we're currently the only official distributor for Entomo Farms in Europe.
What edible insects-based products are you allowed to market in the UK?
The UK is one of the more relaxed countries in the EU when it comes to edible insects. Providing the insects have not been fundamentally altered in anyway – such as removing/extracting parts – all ento products are tollerated until the Novel Foods act makes the rules clearer.
Do you sell your products also in the EU countries where the law doesn't allow to market edible insects stuff?
The beauty of Europe is that it's a free market. Products made in countries that don't support their sale can easily be shipped across borders and sold elsewhere. There are also loads of nuances – for example you can sell whole insects in France but not the powders – so we have customers all over the EU that purchase a range of ingredients for sale in different markets and under different circumstances. The true entoprenuers always find a way!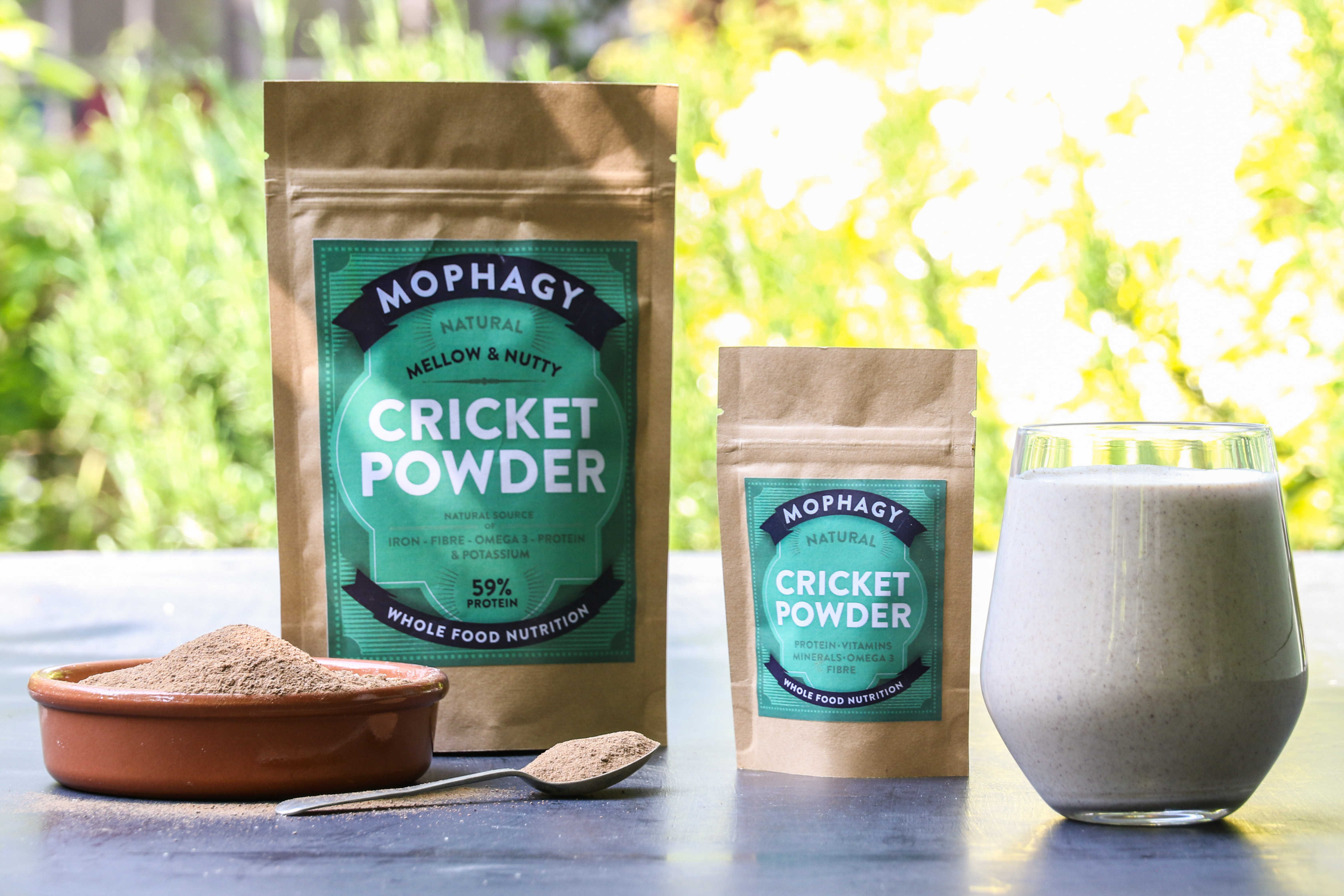 What would you ask to the EU Institution to boost your business?
The largest challenge facing us – and the ento market in general – is investment. Whether directly (Angels, VCs, etc), food manufacturers or big retailers; all are hesitant about putting too much in to insects until the Novel Food act is passed. Until then all ento businesses need to work together to build the market as best we can and gain support from the public to ensure the act is passed in favour of this incredible future food source.
What's your communication strategy? Do you think that showing the whole insect is something to avoid?
It's still a source of great debate. Our current approach is to dial back insect imagery altogether. It's a direction backed up by the US market – none of the leading brands have put insects front and centre. People just don't want to be reminded of exactly what they're eating! The most successful products are those that look and taste familiar (bars, burgers, biscuits); why un-do the hard work of disguising the insect ingredients by then plastering pictures of them all over pack?
Great culinary traditions are at the moment an opponent or an ally?
Interesting question. It isn't really about for or against, it's about a lack of knowledge or understanding of what can be done with the products. How can they best be used and to what effect? It's something Mophagy is set to find out. We are working with Entomo Farms and a top class nutritionist to to fully test and understand the health benefits. This will be paramount for understanding its place within the sports, fitness and health food market. We're also working with renown chefs and food innovators to see how it can be used as a culinary aid. Mealworm miso, cricket crackers, umami meat rubs; our restaurant partners Wilderness are even producing a cricket rum. As true foodies it's something we're really passionate about exploring further.
Do you think that entomophagy could have a successful future in the West or will it remain a niche phenomenon?
Absolutely. A lot will need to change and develop in order for it to happen – regulation, production, product innovation – but the signs are all good. What we can't do is expect all this to happen over night. We must be patient and persevere with what will undoubtedly be a long and challenging journey to general acceptance. If you're in this business for money you should probably rethink your options, but if you truely believe in the opportunities it represents for a healthier, more sustainable future food source then, like us, you'll find a way to keep going!