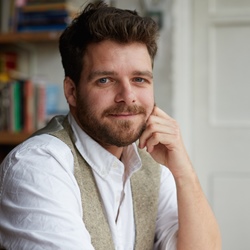 Interview with Chef Tom Hunt, author of The Natural Cook
Tell us a little about you and you passion for cooking
I'm a chef, food writer and campaigner, working to create a fairer global food system. My food represents this ideology by working directly with agro-ecological farmers and producers.
I founded Poco, a roaming restaurant in 2004, now a seasonal tapas restaurant in Bristol – awarded Sustainable Restaurant of the Year 2016. Poco follows my Root to Fruit Eating philosophy which means to cook consciously and value our food in its entirety, wasting nothing. The restaurant is 100% seasonal, and 95% waste free, recycling and composting everything. I also run the Forgotten Feast – a campaign promoting sustainable food through dining and celebration – working closely with charitable organisations Slow Food, FareShare and Action Against Hunger whilst highlighting important concerns in the food industry.
What does being an eco-chef mean?
It means I take an ecological approach to my cooking, showing concern for the environment and people involved in the production of our food, fighting against a food system that destroys nature.
How can we learn to waste less food at home?
Eat for pleasure, shop in your favourite shops and spend as much of your income as possible on food you really love. Cook from scratch and love your ingredients, only buy what you need and preserve anything you can't eat – no matter how small a portion. This sounds expensive, but once you begin to eat everything your food bill will cost little more than it ever did.
In recent times we saw the rising of edible insects as healthy and sustainable novel food and novel ingredient. What do you think about that?
I think insects are a hard sell in the UK as they are so different to other things we would normally eat. This can lead to them becoming a bit of a novelty. However as they are such a strange solution to correcting our food system, and a novelty, this makes Entomophagy a brilliant conversation starter. Kickstarting debates about alternative sustainable proteins and why we need them.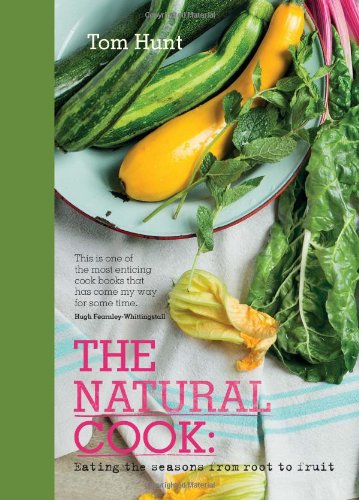 Have you ever used them in your dishes?
I travelled in Mexico in 2001 and loved the insects for sale in the markets, presented in big hessian bags alongside spices, pulses and chillies. I bought a packet and ate them from a paper bag like crisps. They were seasoned with lemon and a little paprika and had a delicious crunch. I really enjoyed them and would happily add them to my diet in that form. Since then I've only cooked with them once, when I partnered up with Thomasina Myers to cook a banquet. Her dish was a small taco, topped with a Chicitana ant powder. It was delicious and savoury and added depth of flavour.
Do you think that we, as westerner, are ready for such a new food?
Yes, as ready as we'll ever be. But I'm not sure if they will ever make it past being a novelty. Unless food shortages become a bigger reality. Not because they aren't delicious. I do however think we should be looking for indigenous solutions to our food system first. In the UK we are a good producer of beans and a great exporter of beans to other countries. Beans are a brilliant sustainable protein and a satiating ingredient to enjoy.
How traditional cooking could survive to this kind of inevitable contaminations?
The lack of traditional cooking in the UK has opened us up to experimentation and has led to us embracing other food cultures. This mindset has its own environmental resilience and allows for diversity and experimentation with new interesting ingredients, such as insects. Our own cooking heritage will adapt and change and become new. I find this very interesting and something we should embrace – whilst maintaining traditional skills and flavours alongside it.