Interview with Stefania Abbona, founder of The Algae Factory
The Algae Factory was founded in 2014, but tell us the story of your interest in algae before that time.
The Algae Factory™ is a start-up founded in 2014 with the belief that there must be a new way of doing business, a way in which companies can truly make a difference and create an environment in which everyone can thrive.
Pierluigi and I met in the Netherlands during our studies at Wageningen University. I was a consumers of algae, especially Spirulina, but I was taking it as food integrator. Pierluigi was starting a Spirulina farm in the South of Italy and when we met we decided to do something different: we wanted to develop food containing the 'daily intake' of algae so that you could just eat your daily ration during the day through normal food instead of using pills or powder. Nicola is my brother, he was very excited about this project from the beginning and we soon became a team.
Our idea was simple: create a healthy and sustainable snack and combine it with an innovative social model, called #BITE4BITE. The Algae Factory produces tasty snack bars with chocolate and Spirulina and, at the same time, its Corporate Social Responsibility strategy is implemented. Every time a product is bought by our customers, a portion of our sales goes directly back to the communities who need this precious ingredient. Indeed, The Algae Factory is collaborating with Antenna Technologies Foundation, a Swiss NGO which supports the development of algae farm in Africa for reducing malnutrition.
What kind of algae do you use in your products?
Algae are seen as an innovative ingredient in Europe, while in other parts of the world like Japan and Korea are consumed daily.
We wanted to integrate the algae in products that everybody loves and what better than chocolate to begin with?
Spirulina is a cyanobacteria with a high content of protein, vitamins, minerals Omega 3 and 6, and essential amino acids. This super-food has been nominated by FAO "as a powerful tool to fight malnutrition" due to its complete nutritional profile.
The Algae Factory aims at developing different types of snacks containing algae, not only Spirulina. At the moment, we have 2 bars chocolate with Spirulina (extra-dark and milk), soon we will realize another product with hemp and Spirulina, and we will start using other algae as Hematococcus pluvialis and Chlorella.
Do you farm algae yourself or do you buy them?
The Spirulina we use comes from Africa and South of France, thanks to the collaboration with our NGO friend Antenna Technologies Foundation. In this way, we are able to implement our bite4bite program as we leave half of the production we buy in Togo and Madagascar, and Antenna uses it for its programs in the fight against malnutrition. It is important for us to support and enhance the local economy in Africa and at the same time creating more job opportunities.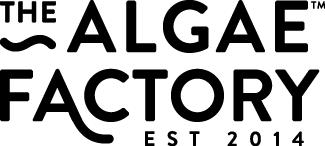 What's your best-seller product?
At the moment, the best-seller is a bar made of Extra-dark chocolate (70%) and Spirulina. This product is suitable for vegans, gluten and lactose intolerant consumers. All of our clients love the crunchiness of our chocolate bars and the fact that you can only see the algae after the first bite.
Are the Westerners ready for novel foods such as algae and edible insects?
I think consumers have become more educated and aware of the different possibilities in terms of food. Algae are still considered as innovative ingredients in Europe, while in other parts of the world are widely consumed. I think the European market is growing and consumers are more open to try new products. Also, there are more and more products in the market containing algae and new start-ups are introducing interesting concepts. I think it is just a matter of time for algae, but it is crucial to develop tasty products that match the habits (and taste) of European consumers.
Insects have become as well very popular, especially for feed purposes but also for human consumption due to the high content of proteins. Certain European countries still need to develop regulations for insect production and the large majority of consumers seems not ready yet. I think insect flour can be the most successful products for European consumers as they do not see the insect, but still I think there are a lot of barriers to defeat as it is more a psychological factor.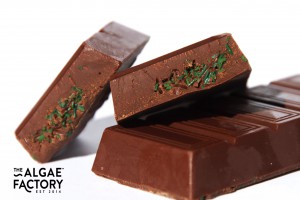 Do you think that algae and edible insects will share the same market success?
I'm not sure as for instance macro algae are perceived from the majority of consumers as ' types of vegetables'. Also will vegetarians and vegans (people who really need alternatives to animal proteins) eat insects? Europe is a very traditional market I can see it also for the algae, each country has its own culinary tradition and it is very complicated to introduce new ingredients. It takes time and willingness to explain and make people try the products. I think it is just a matter of education and being open mind.
If you have tried some edible insects, what was your reaction the first time?
Unfortunately, I did not eat an insect yet because when I had the chance to try, the insect was not mashed and I could see its shape and my mind kept saying noooo. But I would love to try a flour made of insects because I think this would be the best seller product.