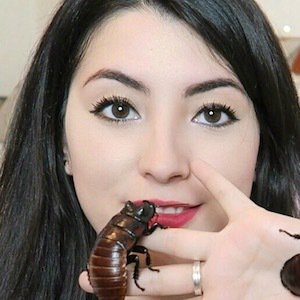 Interview with Emma Lock, Emzotic
Tell us a little about you and your passion for animals
It's a passion, obsession and a lifestyle choice. Animals are at the forefront of my mind at every moment of every day. I even dream about them!
I have had a deep interest and connection to animals since my earliest memories. My passion for animals is as much a part of me as my hands or my legs.
We know that you live under the same roof with a lot of your animal friends?
Yes, I have more pets than most regular pet keepers. Many of my animals are rescues, or given to me by people who can no longer care for their animals. I mostly keep exotic animals and animals with disabilities.
What's "the list"?
I would never be able to list them all – we would need many pages!
At home I have a large collection of snakes. One of my favourite snakes is my Royal Python, Kaa, who I have had for over a decade. My other favourite snake is a 12 foot long Burmese Python called Bess. He is 24 years old and was given to me when his owner passed away.
I also have two ferrets which I am very attached to, a large collection of invertebrates (my favourites are my Brazillian Black Tarantulas) and a variety of birds, such as doves and a laughing kookaburra.
Why did you decide to make videos?
Prior to creating my youtube channel I suffered a very personal loss which left me feeling extremely lost and depressed. My love of animals was one of the only things which was holding me together, and I found that I felt best when I was interacting with them and talking about them.
I decided to be creative as a way of coping with my grief and I created my cockroach videos. They went viral quite quickly and I found happiness through connecting with people around the world who also loved animals as much I do.
You're an insects passionate too. What do you think about entomophagy?
I think that entomophagy makes perfect sense.
Traditional protein farming, such as cattle farming is not a particularly healthy choice, and causes huge strain on the environment and our natural resources.
My understanding of entomophagy is that it gives a much cleaner, healthier and more sustainable source of protein.